In this sustainable travel guide, you'll find practical tips for making any kind of travel (not just "eco-travel") more eco-friendly – mostly through small mindset changes and knowing what to look for.
Let's play a game: What do you picture in your mind when you read the words "eco-travel," or "sustainable travel"?
Does it involve gorillas, kayaks, or thatched roofs?
Maybe a tree house in the jungle in Costa Rica? With a composting toilet somewhere down a dark path from your un-airconditioned hut?
Do you have blisters on your feet yet?
If you love that kind of travel, great. But are those ideas anything like what you see in your mind when you just read the word "travel"?
That's the problem I see with a lot of sustainable travel guides. They tend to point travelers toward just two options:
Either outdoorsy "eco-travel," or really expensive, though sustainable, luxury resorts.
Both are great. But sometimes we don't want either.
And that creates the misconception that eco-friendly, responsible and – my least favorite of these terms – "conscious" travel have to be something other than "fun."
Then there's the other camp of bad advice about sustainable travel: Nuggets like "just travel locally!"
Well, yeah, good tip. But if I wanted to stay local, I wouldn't be looking for travel advice. As every travel writer and blogger told us throughout the pandemic, there's so much to explore in your own backyard!
It's true, but we all know it's not the same category. And does that advice mean the rest of your travel – when you do eventually go outside your home state – can't be done more sustainably?
I think not.
Because traveling better – with less environmental impact, and more positive social impact for local communities – doesn't have to be difficult. It doesn't have to be stuffy, and it definitely doesn't have to involve a kayak.
So I think we need a different way of thinking about sustainable travel. And in this guide, you'll find a few really simple ideas for how to do any kind of travel in a more eco-friendly way.
This post contains affiliate links; see my privacy policy for details.
---
1. The Easiest Sustainable Travel Tip? Keep it simple.
Deciding between Jamaica and the Dominican Republic for a week on the beach? Choose the one that has a direct flight from wherever you are.
Am I just saying "travel local" in another way? No! I'm saying, let the simplest, most direct destination be the tie-breaker, and that will help you minimize the flights you take.
Here's another example:
Looking for a luxurious vacation rental for a group trip? Narrow down your options by choosing one of these more eco-friendly villas (with pools) that you can rent in Europe.
Simplicity is a basic principle of sustainability in so many areas.
Simpler packaging.
More direct travel routes (even when they cost a bit more).
Buying less stuff (but better quality, so that it'll last longer).
It's all part of the most basic tip to live more sustainably: We've gotten used to overconsumption and over-complication, and we have to break that habit. Travel is part of that.
That's why I've also written up lots of advice for train travel in Italy, and for taking ferries in Greece instead of flying. Not only is this kind of travel less stressful and simpler to organize, it'll minimize the carbon emissions of your trip. Whenever possible, stay as close to the ground as you can!
---
2. Try new things.
When I was a kid, my mother had a pair of patterned capri pants with little pink flamingoes all over them. They were her "travel pants" – something she loved the idea of, but that just felt too out of the ordinary to fit into her routine at home.
That's one of the great things about traveling – it relieves you of your habits.
You get out of the context of your daily life and have a chance to try something new, with none of the pressures of routine, habit or tradition.
At home, maybe you're in the habit of cooking chicken for dinner. You know you like it. you know how to cook it. It's easy, and you're always too tired at the end of the day to search for something else.
But when you're traveling, you have no routine, and everything is new! So instead of ordering the chicken, why not try the veggie option?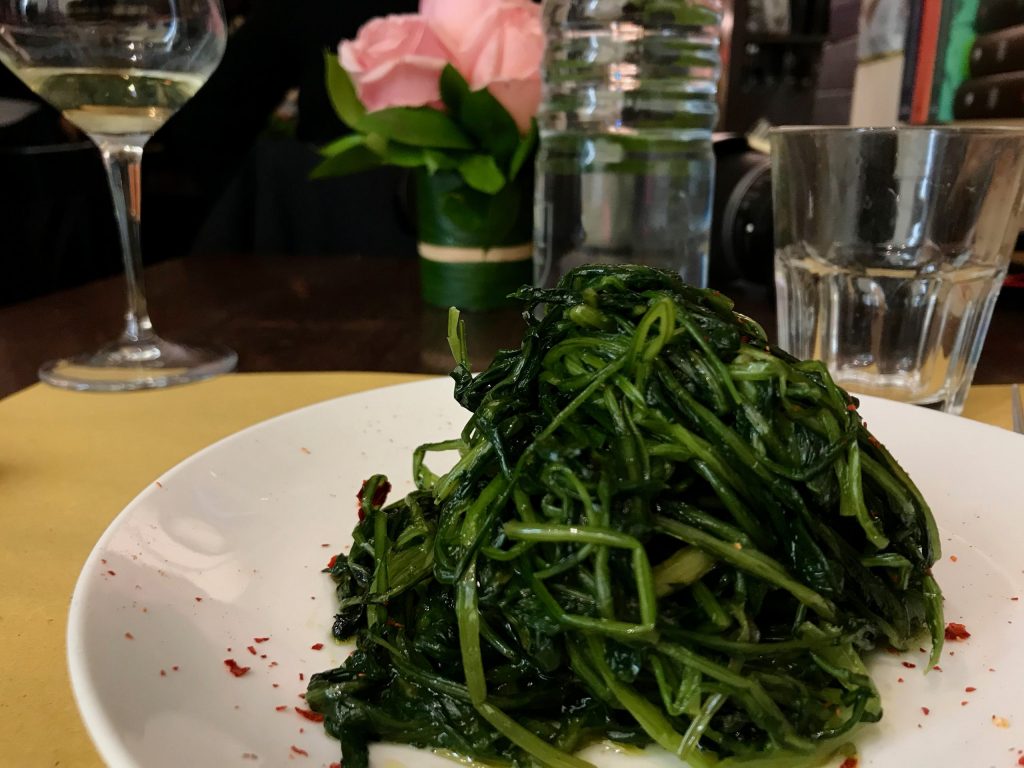 That's just one example. But my point is this: We all have to find our sustainable pink flamingo travel pants. AKA, those sustainable choices that you like the idea of trying, but never get around to at home.
Other ideas:
Try being a minimalist and wearing the same outfit for multiple days on your trip. It might feel weird at first. But maybe you'll find you like the simplicity and the fact that you can spend less on new clothes, and checking bags when you fly. (Travel gets so much simpler with less stuff in tow!)
Try walking more and automatically hopping in a cab less. Maybe you'll like what you see!
'Cause after all, travel is part of life. We think of it as this totally different activity, but a lot of travel – eating, washing your face, getting from place to place, buying stuff – is just doing life in another location. Build a sustainable lifestyle to take on the road and you've won half the battle.
---
3. Know a few basic sustainability certifications (and who to ask for more info).
No sustainable travel guide would be complete without a few good sustainability certifications.
Yes, they really are the lazy shortcut to finding sustainable travel businesses, because certifications only just scratch the surface. But they're a good start.
When you're trying to plan a trip to a place you've never been to before, where people speak another language, and it's not going to be feasible to hand-pick every individual sustainable hotel, for example, without relying on some sort of stamp of approval, those certifications can be a big help.
Remember, this is meant to be a lazy guide – and while they're not perfect, certifications can be wonderfully simple.
General Sustainability Certifications:
The B Corp certification is a well-rounded one that considers both the social and environmental practices of a company. Intrepid Travel is a great example of a small-group tour company that's a Certified B Corp, along with being carbon-neutral.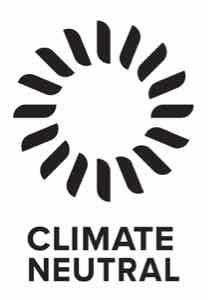 (Being a member of 1% For The Planet means a company donates at least 1% of its sales to environmental non-profits, and there are a few travel companies on the list. Climate Neutral checks and certifies companies' carbon-neutrality claims. Other good organizations that do the same include Carbon Fund, as well as My Climate.)
Tip: Companies almost always include these logos in the footer of their website if they have any of these certifications, making it easy to check.
Sustainable Travel Certifications & Organizations:
Several solid organizations and certifiers are advancing sustainability in the travel industry by sharing best-practices among businesses, and educating travelers. (Many of these have hosted sustainable travel conferences that I've attended, with leading academics giving talks, so they're clearly legit.)
Look to these sustainable travel organizations for more information:
(Or – the lazy option – check a travel company's About Page to see if they're a member of any of them.)
Sustainable Travel International – Since 2002, STI has been a thought leader and cheerleader for sustainable travel. Their website is great resource for travelers and businesses.
Center For Responsible Travel (CREST) ­– Another thought-leader and research organization that publishes case studies of sustainable travel businesses, and organizes conferences to help destinations and businesses improve.
Global Sustainable Tourism Council – Think of the GSTC as the organization that "accredits" the certifiers. ("Certifies" the certifiers is how I think about it, but that's not quite the right term.) They provide criteria for sustainability certifications used for destinations, hotels and tour operators. You'll notice this logo on GSTC accredited certifications, including the next one:
Green Destinations – A certification that's accredited by the GSTC. They help destinations become more sustainable and promote those that are leading the pack with awards and marketing help.
Impact Travel Alliance – Compared with the others, ITA is more focused on the social side of sustainable tourism, diversity, and spreading the profits of tourism more equitably.
The Future of Tourism Coalition – A coalition of most of the above organizations that works to put destinations in control of tourism (instead of leaving locals at the whims of foreign travel companies and tourists).
---
4. Spend Your Money with Sustainability Travel Leaders
You can choose to spend your money anywhere, right?
So here's an even easier option than looking for certifications: Just spend your money with travel companies that have already done work of becoming more sustainable.
These are the tour companies I see again and again at sustainable travel events. Some have lots of sustainability certifications, some don't, but all of them are leading innovation in improving the way we travel.
Intrepid Travel – A small group travel company that will take you on a huge variety of unique, themed adventures around the world. A few other travel companies are Certified B Corps, but Intrepid is the largest. They also have science-based emissions reduction targets (the first in the travel industry to do so) to become compatible with limiting climate change to 1.5°C.
G Adventures – Similar to Intrepid, G Adventures offers community-focused, small-group tours around the world. Their unique "Ripple Score" shows how much of the cost of your trip stays in the local community you're visiting.
UnCruise – Part adventure travel company, part small-ship cruise line, UnCruise is a small, family-owned company based in Seattle and Juneau. I love their creativity in trying every sustainability improvement imaginable to see what works. (Farm-to-table meals have been a hit, along with shorter, slower routes to reduce emissions and create more immersive wilderness experiences. Other experiments like incinerating toilets on their boats didn't work out so well.)
I first learned about Natural Habitat Adventures at another online sustainable travel conference this year. That's where I virtually "met" Court Whelan, the company's Director of Sustainability and Conservation Travel. He has a PhD in Ecotourism (aka "Conservation Travel," to use the current buzz word) & Entomology.
So I emailed him to get his take on carbon neutrality certifications in travel and other industries.
Here's part of what he had to say:
"One of the key things to acknowledge is that just because an organization does not have a certification seal doesn't mean they aren't walking the walk.
It's sort of like the organic farming debate. Lots of the smaller mom and pop outfits can't afford the auditing fees or other expenses that come with the actual certification. They are already strapped by doing the offsetting in the first place, and they just simply can't do more.
Thus, I will always side on the "don't let perfection get in the way of being great" argument here.
Frankly, while it may be controversial to say, and I'm not advocating a complete breakdown of the system, we don't need a dozen companies doing carbon offsetting perfectly, we need a million doing it imperfectly. If someone can't get the certification, or heck, can't do offsetting perfectly, it's still a great thing to be into it because they are helping perpetuate the momentum on a big, important thing. As more people/companies offset emissions, they are normalizing it, and the impetus is on the bigger companies, governments, and even individuals to enter into the space, too, which is a good thing."
From my own experience, UnCruise is a perfect example of what Court's talking about. I've had the opportunity to have several conversations with their CEO, marketing director, and people involved in creating their farm-to-table supply chains for the meals on some of their trips. And I've constantly been impressed by their creativity and ambitious attitude toward making their trips cleaner and greener.
They don't have any of the big sustainability certifications because they haven't gone after them yet – but they're certainly walking the walk.
All of that brings me to number five:
---
5. Internalize this idea: Perfect is the enemy of good.
(And we need a lot of good.)
Perfectionism almost certainly limits the amount of positive change we make – after all, if you feel like you have to be perfect to make a difference, who's even going to try?
To paraphrase what Court said above, we don't need a few people doing sustainable travel perfectly, we need a lot of people doing it imperfectly.
I used chicken in the example above, about trying new things, because it's well-known that industrial meat and dairy production have a massive climate impact. (Beef is by far the worst, but all meat is much more polluting than a plant-based diet – at least at the scale on which we now produce it.)
But most people hear that and they shut down, because they think it means they have to stop eating meat entirely. It doesn't! It means it's time to start looking for more meatless recipes we enjoy. That's not being a perfect vegan, but it's a hell of a lot better than not making any effort at all.
[Related: I've already published a couple of meatless Italian favorites – pasta dishes with broccoli, and also (my favorite) with lentils. Start there!]
And the report I linked above (and here) describes several different options for diets that have a better climate impact than the average US diet – including "climate carnivore." The idea is to start somewhere, not to start perfect.
So when you're traveling, take the opportunity to try something new that you know is better for the planet – even if you're not going to do it perfectly, or every day for the rest of your life. That's okay.
---
6. Make your pre-travel research count.
Looking for famous sustainability certifications I described above is a good place to start, but many small businesses simply won't have them – yet that doesn't necessarily mean they're doing nothing.
One way to deal with this is to search around a little when planning a trip. Google "sustainable travel in X destination," and look for local sustainability organizations, business groups, certifications, or local sustainable travel guides. Follow their recommendations for local hotels, activity outfitters, restaurants, etc.
Your decision process for which boat company you hire for a snorkeling tour on Maui, which hotel to choose in Mississippi, or maybe which island to visit in Greece can get a lot easier when you use these organizations to narrow down the options.
Of course, independent certifiers will have varying standards. They won't always be as organized or strict as the major certifications I mentioned above.
But at the very least, they're likely to be better than most, and they're likely to send you to truly local companies, which is a good start.
Because honestly, it's confusing out there. We see taglines like "eco-lodge" and "green tour company" all the time. But any company making meaningful changes to be more sustainable will be able to tell you about them in detail, even if they don't have certifications.
So ask.
Look for a page about sustainability on the business' website, and pay attention to what they actually say:
Is it all vague, philosophical ideas? (Example: "We strive to do protect the environment.")
Or do they share specific, measurable actions? (Example: "We've partnered with a local NGO to do X," "we've installed rooftop solar panels," "we pay our employees a living wage," "we have filtered water refill stations instead of offering single-use plastic water bottles," etc.)
If companies say they're "sustainable," but can't be specific, it's likely because they don't have much to say.
---
7. Stay in More Sustainable Hotels
Just like the sustainable travel companies above that can take you everywhere, sustainable hotels are everywhere. They're not always easy to find, but this will get you started:
The easiest platform for sustainable hotels:
Booking.com + filter for "Travel Sustainable Properties" – Booking's filter for more sustainable hotels is about as lazy as sustainable travel tips come! (After you do a search on Booking.com, you'll find it in the options on the left-hand side, with all the other filters.)
This new feature, added in late 2021, lets you sort through the myriad results on Booking.com to find hotels that are at least doing better than the rest.
It isn't as exclusive as some of the other websites I use for finding sustainable hotels, and some of the results are big hotel chains. (Though not all of them – I found one of my favorite new sustainable hotels through this filter! The SLEEP'N Atocha in Madrid, which is a Certified B Corp and carbon-neutral. Highly recommended.)
They're not necessarily regenerative properties, or community-focused like the others here, but in my experience (after staying in several hotels I've found through this filter) they often skip the individual shampoo bottles and other basic improvements. That's progress!
[Related: Check out my guide with many more eco-friendly hotel booking options, what they're each best for, and non-obvious tips on how to use them! Or my favorite alternatives to AirBnb. Or, for your next group trip, some of the coolest eco-friendly villas in Europe.]
---
8. Refuse the things you always mean to refuse at home.
Ah, the forgotten R: Reduce, reuse, recycle – yes, but first, refuse.
This point is back-to-basics: One of the simplest, cheapest things we can do, as consumers, to make businesses operate more sustainably is also one of the hardest to actually remember. (At least for me.)
That thing is Saying No.
Think about using that fresh perspective that travel grants as an opportunity to be more intentional, and remember to say no to the wasteful things you always mean to avoid.
Easy "No's" to Reduce Your Travel Footprint:
Resist the urge to crank the AC. One estimate says 48% of energy used in hotels in Barbados is for air conditioning. Plus, the more your body gets used to hot weather, the more comfortable you'll be without energy-chugging air conditioning, anyway. So use it sparingly.
Bring a light-weight cloth tote or grocery bag, and keep it with you in your daypack or purse to carry whatever you buy. I have a very thin one that's always in the bottom of my purse, and gets a ton of use.
Pack a refillable water bottle, and say no to plastic bottles (even the free ones on the plane). In places where you can't drink the tap water, a filtering water bottle, or a self-cleaning, UV-sanitizing bottle can keep you from creating a constant stream of plastic trash (and sometimes improve the taste of local water).
Both of these companies – Grayl for the filtering bottle and LARQ for the UV bottle – are members of 1% For The Planet. See what I mean? They're everywhere!
[Related: These are also on my first-ever sustainable gift guide, along with a few other picks from small businesses!]
Remember to ask the bartender for no straw.
For some reason, asking for no straw will always be the most difficult one for me. But I'm working on it.
What difference does it make?
When hotel and restaurant managers realize their storage rooms are filling up with plastic shampoo bottles and plastic straws because people aren't taking them, they'll stop ordering them. Saying no is powerful, and it's free!
---
9. Pack solid toiletries.
Apart from making it much easier to get through security and guaranteeing you won't find a shampoo explosion in your suitcase, solid toiletries don't require plastic packaging. And they're concentrated – meaning you add water in your shower, instead of shipping water around the country as part of the formula.
Start with shampoo bars that actually work (my favorites are from The Earthling Co., another Climate Neutral and 1% For The Planet business).
Then you won't even need the free hotel shampoo in the little bottle that will last forever (or will likely get burned in a trash pile if you're traveling in a developing country). Yes, we love free stuff, but sometimes it's not worth it.
At this point, nothing has to be liquid anymore.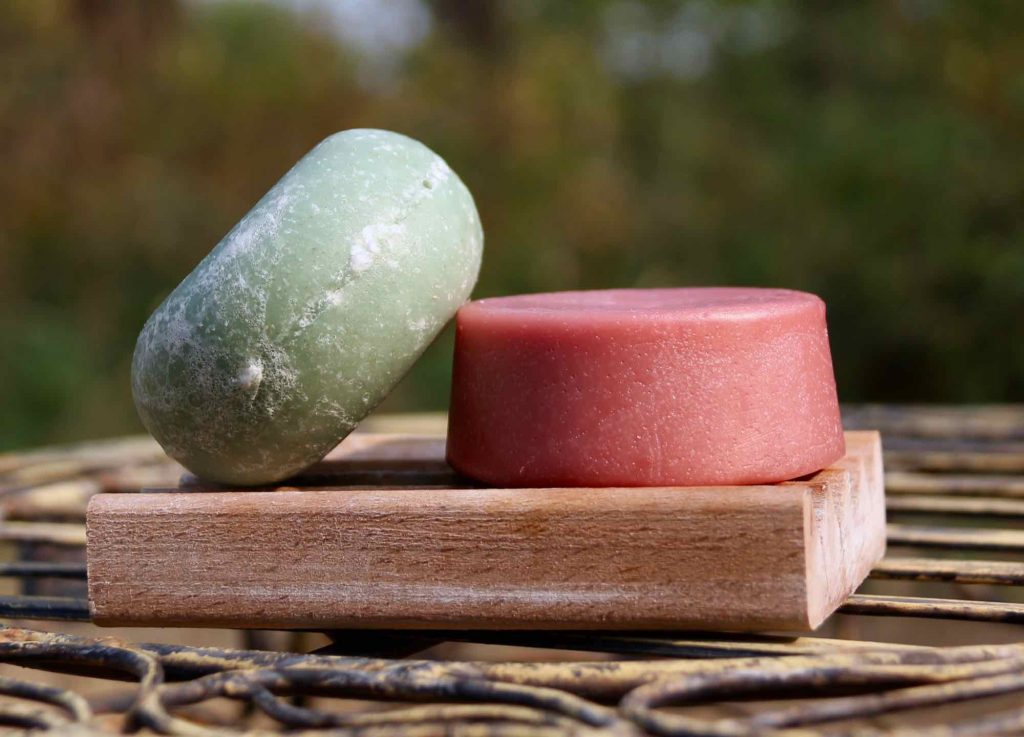 ---
10. Go local.
Live as the locals do, and support businesses that are owned or at least managed by locals.
Easier said than done? Kind of. A few tips:
Talk to people! Take public transit, then ask the person next to you on the bus what their favorite restaurant is.
Stay in small hotels. If you're feeling ambitious, email them ahead of time to ask if they're managed by local people management (not just how many locals work there). And use the list of sustainable hotel booking sites above to start your search.
[Related: The best alternatives to AirBnb and Couchsurfing, including eco-friendly accommodations and community-based options that let you stay with locals, in nature, or in unused RVs. And the best platforms for finding sustainable hotels anywhere you travel.]
Or, one of my favorite methods for longer trips is to only book the first couple of nights at a destination in advance, and then ask around when I get there. Maybe your waiter's aunt owns a small B&B, and you never would have found it without asking.
To be able to do this, of course, it helps to travel slowly, travel in the off-season so that you're more likely to find availability on short notice, and spend more time in a single destination instead of packing in a lot of stops on a short trip.
And not every trip is like that. So at the very least, avoid chains! Avoid them like the plague, for one simple reason: Businesses that are managed abroad take their profits abroad.
Who wants to stay in a Marriott in Rome anyway? If you sanitize the destination enough to make it feel like a business trip to anywhere, what's the point of crossing the ocean?
What does this have to do with environmental sustainability?
We often think of sustainability in travel as 100% environmental – but sustainability isn't just about pollution and deforestation. It's also about social impact and economics. Making sure as much of your travel budget as possible stays in the destination you're visiting helps empower locals and reduce poverty. And this also reflects back to the environmental side.
Why? Because the people most likely to protect an ecosystem are the people who live in it. And not living in poverty means they'll have the time, energy and budget to dedicate to local environmental protection.
Tip: As I mentioned above, for group trips, G Adventures has a unique "Ripple Score" that shows how much of the money spent stays in the local community you're visiting.
---
11. Speak up.
Repeat after me: "I can make the travel industry more sustainable."
Ask where the recycling facilities are at your hotel, and tell someone you're disappointed if they don't have them.
Ask your tour company whether they've measured their carbon emissions, what they're doing to reduce emissions and, lastly, whether they offset them (or at least provide an option for guests to do so individually).
Ask the vineyard where you're doing a wine tasting if they do any organic production, or if they've thought about starting. (If the answer is no, ask if they know of any other local vineyards that do. Put competition in mind, and those wheels will start turning.)
I did an Instagram live with another blogger friend recently, and I mentioned this idea. Someone in the comments described it as, "like being a Karen for a good cause."
(If you don't know, a "Karen" generally means an annoying, complaining white woman whose favorite phrase is, "Can I speak with your supervisor???")
At first, I laughed. Then I forgot it.
Then the next day I thought, hey wait, that's actually part of the problem!
The idea that only people of a certain degree of privilege would bother speaking up about things that should be done differently – and that they'll definitely do it in an obnoxious way – is part of what stops things from changing for the better.
Speaking up is something we have to take back. To me, that means doing so when it matters for a greater good – like lessening our environmental impact, not just when our coffee isn't hot enough.
And it means BEING POLITE. We have to somehow get back to being able to have conversations and suggest new ideas without being rude and turning people off! If we can't master that, we'll never change anything – at least not in a lasting way.
These comments don't have to be confrontations! Just as conversations about sustainability can spark change with your friends and family, they can spark change in companies.
Remember this: You're a paying customer, telling the company what you want. You're doing them a favor by handing them free market research.
Even if you don't talk to a manager, comments often trickle up. Maybe the employee you talk to is also bothered by her company's lack of sustainability initiatives, and being able to tell her boss "Guests keep complaining that we don't have recycling," would help her bring up the topic.
You just never know what's going on behind the scenes, and you don't always know who's in charge, so it never hurts to ask or politely comment.
With friends and family, don't just talk about the beautiful hotel you stayed in, tell them about its sustainability practices that were the reason you chose it.
In any case, make your voice heard, and there will be ripples in the travel industry and beyond – even if you don't see them.
Did you learn something new from this sustainable travel guide? Let me know in the comments below! And if you have any questions, I'll do my best to help.
Next: Head to my Travel Booking Resources for all the best companies that I've vetted and use myself – for travel insurance, flights, hotels, tours, luggage storage, and more.
---
This page includes some affiliate links. These recommendations for carefully chosen companies and products let me earn a commission if you decide to buy anything through them – at no additional cost to you! For more info, please see my Privacy Policy. Thank you for your support!