Is this a travel blog or a sustainability blog?
It's both! Wanting to see the world and caring about keeping it in good shape? I think those are pretty compatible interests.
And it turns out, I'm not alone. A lot of you, my readers, have written to say that you found me via one topic and then stuck around because of the other. Thank you for that!
A bit about how this started…
I already had a degree in Journalism, and had been living abroad and travel blogging for years when I went back to school in Italy to get my masters in Sustainable Business and Energy. When I finished, I wanted to combine the two – travel and sustainability.
That's how Tilted Map was born.
I'm still figuring out to how to put it all together – so if you have questions or suggestions, I'd love to hear them! Whether it's a brand to test, a book to read, or a destination that's doing something uniquely sustainable. I might not have the answer, but I spend a lot of time testing products, calling experts, and tracking down answers for this blog. (It is my full-time job, after all.)
I've summarized a lot of those answers on this page, which lists all my favorite sustainable brands and travel resources.
And I used to spend a lot of time traveling, too. But of course, 2020 has given me some time to focus on the sustainability side, while staying home more than I have in years.
I lived abroad for five years, including three in Italy. I fell in love with a lot of aspects of Italian culture during that time. (My husband, who I met doing Capoeira in Shanghai, is Italian, and we got married in Milan.) So on this site, you'll also find a lot of writing about US and Italian cultural differences (which, of course, includes a lot about food) plus travel inspiration and detailed reviews of sustainable and plastic-free products.
What's with the name?
Tilted Map means a different way of looking at something familiar.
I've loved staring at maps for as long as I can remember, and in my my apartment in Milan, I had a huge, wooden map of the world that took up an entire wall. It was handmade by a friend, and I spent hours looking at that thing. But no matter how many times I tried to straighten it, it was always… Tilted.
More About Ketti
Hi, I'm Ketti – the writer behind this site! I started blogging in 2014, when I moved to China with a job teaching English to 300 university students, a side-hustle as a freelance magazine writer, and just one word of Mandarin.
That turned into a lot more than just one year of travel: After China, there were three years in Italy, a desk job in France, and summers guiding students around Nicaragua and the Caribbean! (With healthy stints as a nomad with a backpack in between.)
Two of my favorite things to write about: 1. What I've learned from life as a long-term expat (especially about Italian culture and Italian food culture) and 2. Eco-friendly products that change habits, and ways to travel more sustainably.
I grew up in the mountains of Northwest Montana and have always been a nature lover – that's part of why I've been writing about sustainability and the environment, as well as travel, ever since I started this blog.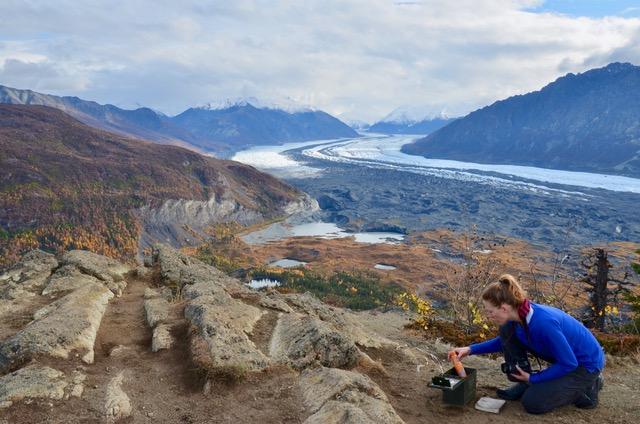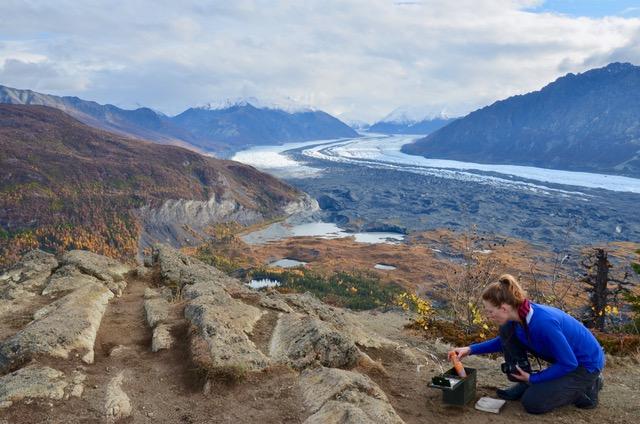 But since I've found ways to travel to 40+ countries since college, what you'll find here isn't all about Italy or all about eco-friendly travel. It's about exploring the world! You'll find stories and photos to scratch your wanderlust, tales of adventure and of culture shock, joy, frustration, love and, hopefully, inspiration. (Even for when you can't travel.)
What to read next?
(If you're on your phone, this page has an easy-to-read list of some of my best stuff.)
Otherwise, how about something…
What I Mean by "Sustainable Travel"
For as long as I can remember, I've loved travel. But I know the travel industry, and our individual choices as travelers, have a huge impact on the environment. It's mostly a negative impact, but it doesn't have to be. I'm dedicated to the idea that there are better ways for travelers to do what we love.
(If you want to know more, I go into more detail in this post about travel and what this blog is for, and how I grew up.)
To me, "sustainable travel" isn't just about eco-lodges in the rainforest. There are greener, less harmful and more sustainable ways to do every type of travel.
I'm also a big believer in the idea that our small choices really do matter. It's an idea that in the US we call "voting with your dollar" for what you want to see in the world.
A lot of dollars flow through the travel industry.
One of my goals is to create a much-needed resource to help readers spend their travel budgets with companies who do their best to protect the environment. (Because in every industry – airlines, hotel chains, cruise ships and beyond – not all companies are the same.)
How I Got Here
Officially, I started working in sustainability after completing my master's degree in Sustainable Business and Energy at Università Bocconi in Milan. At the end of the program, I moved to France to work for an energy and climate change research company. And while I'm passionate about both climate and energy, I was soon reminded that working from an office every day just wasn't for me.
So I'm back to blogging full-time – and I'll keep adding more in-depth posts that my readers can use to keep traveling while improving their environmental impact.
For more, please see my Work With Me page. Or if you have questions, please get in touch.