A few weeks ago, I got a text from an American friend asking me one simple question: "How can I move abroad?"
Understandable, I thought. Especially this year.
Understandable any year, really! I've been bitten by the move-abroad bug many times. I first "moved" to Spain to study abroad in college for six months, then went back to the US. Then I was off to China for a job for over a year, and from there on to Italy and France.
So I have a lot to share about my own personal experiences as a serial expat. (Including a few mistakes to avoid.)
But if I were trying to move abroad – for the first time, right now – how would I do it?
So I thought about it, and came up with 11 escape artist strategies, 7 of which I've personally used.
Whether you want to live abroad for a few months, for a year, or longer, I hope these strategies will give you some inspiration. (Because even if now isn't the time to make the move abroad, it's always a great time to start planning and figuring out where to start.)
Before I get into the move-abroad strategies, I'm just going to offer one piece of reality-check advice:
If the only reason you want to move overseas is to escape from something (whether it's politics, family stress, a dull job that has you overworked, underpaid and underinsured… whatever) then you probably won't be any happier in another country. (You might be just as unhappy, plus confused, lost, and relatively lonely as the honeymoon period wears off.)
But if you want to go abroad because you're truly looking for adventure, by which I mean looking to transport yourself far outside your comfort zone and be immersed in a foreign world that will be – mark my words – completely incomprehensible and exhausting at times, well then moving overseas could be just the thing for your malaise.
Note: I'm from the US, and a few of these options are specifically for US citizens, or have age restrictions (when it comes to certain visa options, like in #4 and #6). But most ideas on this list could work for anyone, at any age.
1. Get a Job Abroad.
Getting a job in another country – a job that someone is expecting you to show up for – is the easiest way to get over two major hurdles:
Getting yourself to commit to taking the plunge of moving abroad. And,
Creating some level of assurance that you won't be totally lost and alone and aimless after the first week or so of foreign excitement.
Working abroad gives you a role in the community, a way to meet at least a few people (even if your co-workers don't become your best friends), and a schedule. All of those are particularly useful when you're in a foreign country and you know no one and nothing.
There are lots of other ways to live abroad, but one of the easiest jobs for a native English speaker (or native equivalent) to get is teaching English.
A lot of people think this means teaching kids, using stuffed animals and cardboard cut-outs. But it doesn't have to.
I lived in China for a year teaching essay writing, among other things, to college English majors. A few years later, I had a job offer to be a one-on-one corporate tutor, helping Italian business consultants with their English. (But I turned it down and opted for grad school instead – see #8.)
My point is, there are many different ways to teach English abroad, and getting a certificate and some experience somewhere – even if it's not the first country on your list of where you'd like to move –can open doors to other types of work in other countries.
Good Advice I Didn't Follow: Get a "TEFL" Teaching Certificate Before You Move Abroad
Most teaching jobs abroad (but not all) require a bachelor's degree and/or an accredited, 120-hour TEFL certification (Teaching English as a Foreign Language). I won't get into the details, but I'll tell you there are tons of good, online courses available – and tons that aren't so legit.
Since I had a language-related bachelor's degree (journalism), the university where I worked in China didn't even require me to have a teaching certification. But that's rare (and totally illogical). If I were to take that job again, I would definitely get a TEFL certification first. Why? Because I had no idea what I was doing. Which I could have predicted. After all, I had studied to be a reporter, not a teacher.
Spending a couple hundred dollars for an online teaching course first would have saved me a lot of stress from learning on the fly.
These four budget-friendly, online TEFL courses are accredited, well-reviewed, and help you find a job when you finish. (Including an online teaching job… which you could do from the beach in Bermuda, as you'll see in #4.):
Tip: Click through on any TEFL course you might be interested in to see if they're currently offering any discounts, as many often do.
The blog See Nic Wander has a round-up of even more courses here. (Her top pick is International TEFL Academy, which costs $1300+.)
How to Find English Teaching Jobs Abroad
Besides the help you'll get from any of the TEFL programs above, don't underestimate good old fashioned word of mouth! I found my job in China through a friend of a friend who had worked at the same university.
If you're a student or graduate of a college or university at home, check and see if they have any connections with institutions abroad. Maybe a school in Korea or Colombia uses your alma mater to recruit teachers.
Otherwise, there are job boards galore for English teaching positions. Dave's ESL Cafe and Teachaway are good places to start.
2. Get a (Shorter-Term) Job Abroad as a Guide.
Like I said, you don't have to teach English to work abroad. There are other options – and working as a guide is one great way to live abroad for a few months.
I've worked abroad as a guide leading high school community service trips in Nicaragua and Guadeloupe.
It's an intense job.
Every company is different, but the one I worked for dished out 6-day work weeks where I was "on" every minute I was awake: Interpreting, helping with community projects, planning activities, cooking group meals, taking kids to the doctor and stopping them from doing things like… sneaking out to get tattoos from a guy they met in the fruit market. True story.
But it can also be really satisfying work. And it's a great way to just dive into a project that feels meaningful, keeps you busy and gives a full immersion into a different kind of life. (Or really, two different kinds: The life of someone who works seasonal jobs abroad, and the life of the community you're living in.)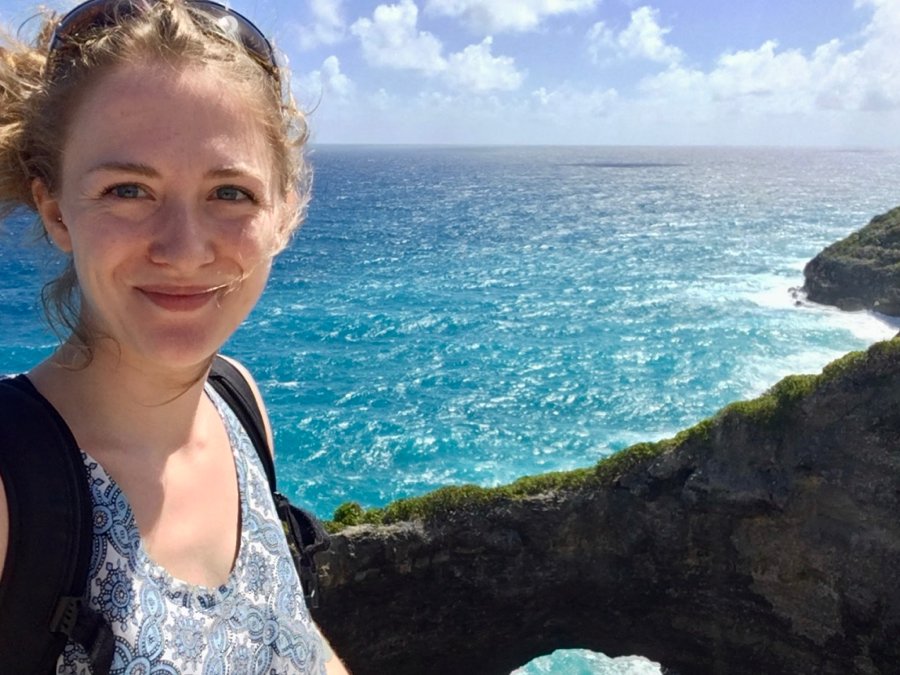 Companies have similar basic requirements for jobs guiding abroad:
Some travel experience, a driver's license, no criminal record, a minimum age (21 or so), and education level (usually you to have a bachelor's degree or be in the process of getting one) are pretty standard qualifications.
And languages are always helpful. (You can get a jump start on learning one with a free trial of an online course from Pimsleur.)
Trip-leading companies also require some emergency medical training before you start your guide job. Usually a WFR (Wilderness First Responder) certification will do, but the higher-level EMT license (Emergency Medical Technician) will get you extra points. (I have both, and I'll never regret the money I spent getting them. Knowing how to react in an emergency – and potentially save someone's life – is a skill worth having. I did both trainings through Aerie Backcountry Medicine, in Missoula, MT, and I highly recommend them.)
Some companies to look into for international trip-leading jobs: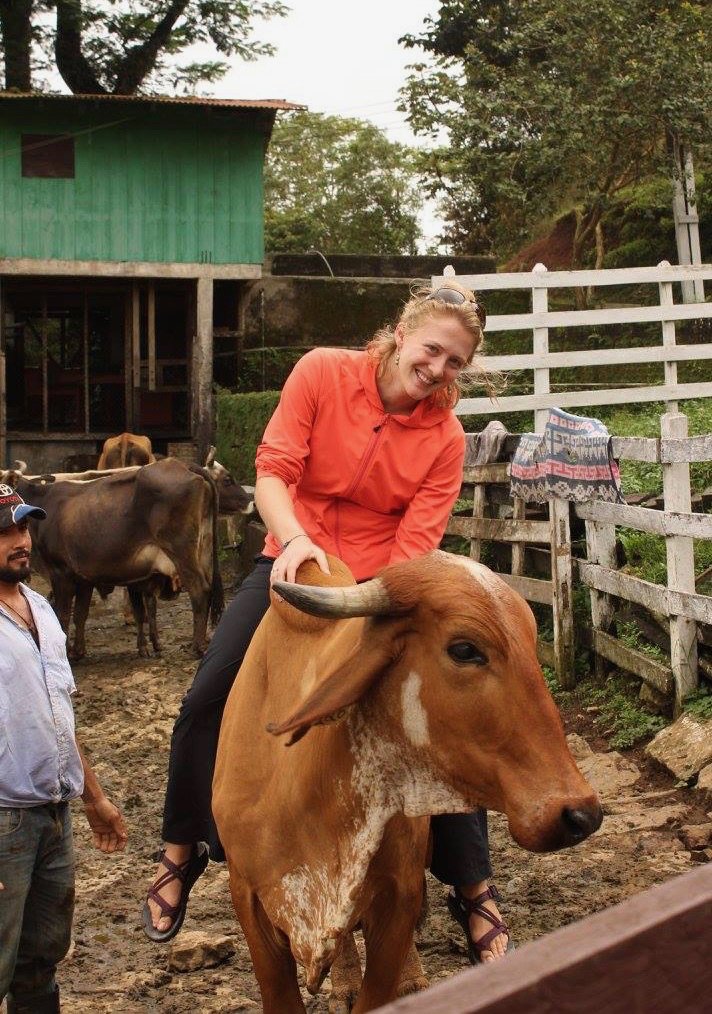 VISIONS is the one I've worked for; the others I've looked into and found to be solid options.
Visa Note:
Although these are all US companies, you might not need to be a US citizen to work for them. Often what matters is the country where you're sent to lead a trip. (My husband, who's Italian, also led trips in Guadeloupe before we were married. Guadeloupe is a French region in the Caribbean, and he could work there (on EU soil, but for a US company), even though he wasn't allowed to work in the US.)
3. Move Your Current Office Job Abroad.
Do you happen to work for an international company that might transfer to you an office abroad? Great.
If not, another option, which is becoming ever-more possible, is continuing your job, but making it remote. (Plus, I suspect that if you're interested in getting out of the country, you might be interested in getting out of the office, too, no?)
Resources for Inspiration:
If this interests you, I'm going to give you an old-school piece of advice: Read Tim Ferris' book The 4-Hour Workweek. (It seems like it should be even more popular in the time of COVID, but surprisingly I've stopped hearing much about it in the past couple of years.)
I thought this book would be cheesy (and the writing style kind of is), but it's actually much better than I expected it to be. It's full of practical information – including a step-by-step how-to for showing your company that you're capable of working remotely, and intriguing, uncommon tips for starting a business or website. Despite being a decade old, if you're not sure what your next step should be and looking for inspiration, it really is a great start.
(The link above is to order The 4-Hour Workweek from Bookshop, which is an online seller that supports local, indie book stores. Or you can order it on Amazon here.)
Next are some exotic destinations that work well with the remote strategy:
4. Be a Digital Nomad in a Country That Wants You There (BYO Job).
Several countries have created what I'll call 'COVID visas,' specifically catering to digital nomads and people who are suddenly still employed, but location independent. (They're more commonly called "digital nomad visas," but the fact that countries are suddenly realizing they're a good idea right now makes me want to name them after the pandemic.)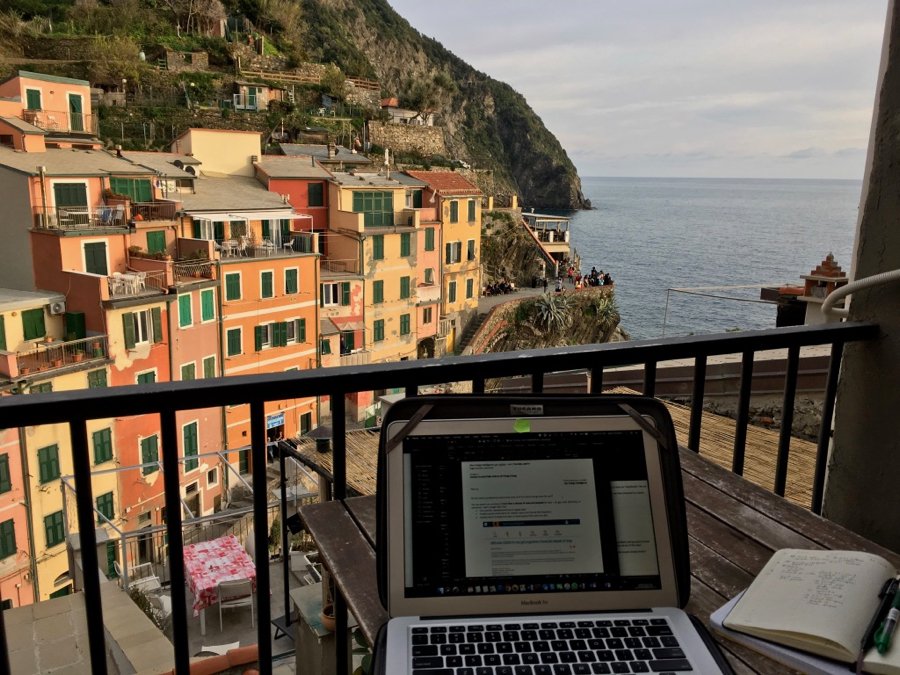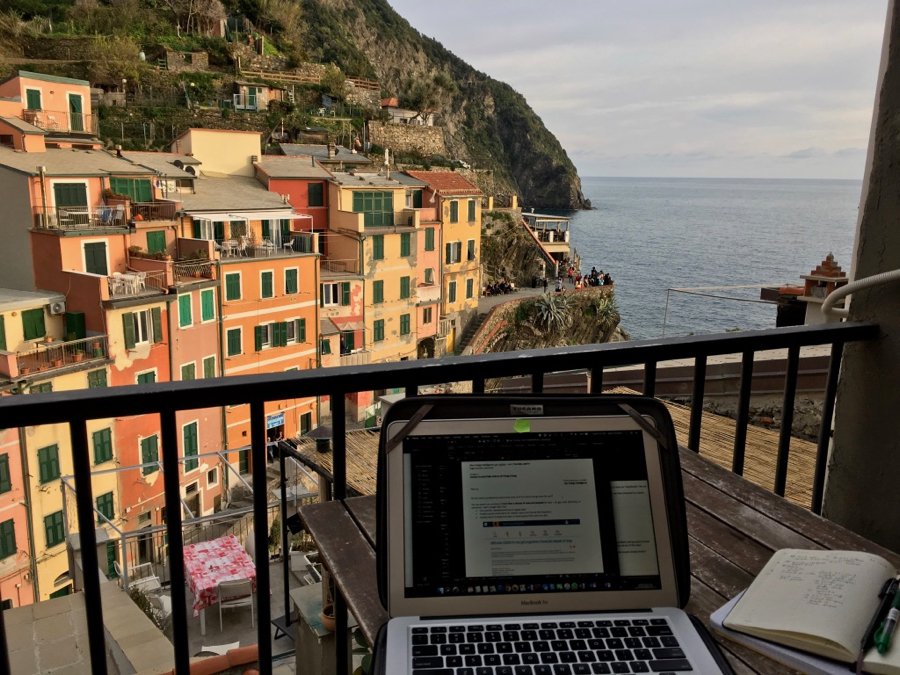 Barbados is probably the one that's gotten the most attention. For obvious reasons. There are a few catches, but the program seems pretty laid back. For example: You have to check a box saying you "expect" to make $50,000 a year from your online empire – and pay a $2,000 fee when you're approved for the visa. You also need to have health insurance in your home country, although the FAQ page says they might be flexible on this, "if you have challenges securing insurance in your country of origin." (Does just living in the US count as a health insurance challenge?)
Bermuda offers the same deal, but it's even more flexible and only costs $263. You can even be a student! A month after starting the program, the immigration department announced, very quaintly, that three students had so far been approved. So you'd already have a couple of study abroad friends! (But you still need your own health insurance.)
Now, working on your laptop from a hammock may sound idyllic, but as I mentioned in #3, I have actually worked in the Caribbean before. Heat, humidity, and the general feeling of being trapped on an island are great for a vacation, but they can get a little stifling when you're there long-term and trying to get work done. I'm not saying don't do it; it's just something to consider.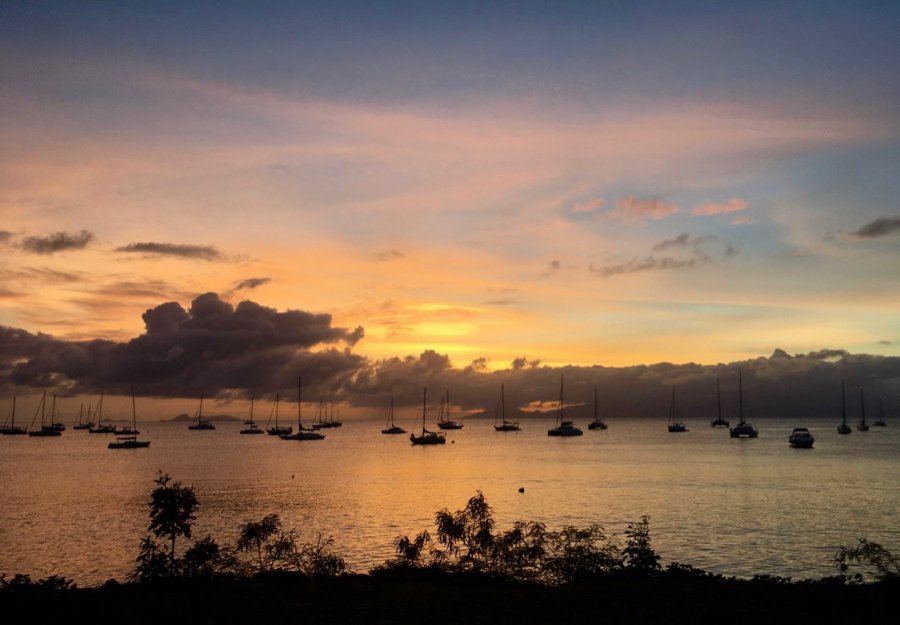 Maybe cooler options like Estonia or the Republic of Georgia would be more up your alley, where you won't be so temped to do nothing on the beach all day.
5. Housesit in a Foreign Country.
People all over the world are looking for strangers (well vetted, responsible strangers) to live in their homes while they're on vacation. Usually taking care of pets, keeping plants alive, and making sure the place doesn't burn down are part of the deal.
This sounds to me like a perfect way to taste-test living abroad while saving money on rent and showing up somewhere with a purpose (instead of being aimless).
It's one of the few ideas on this list that I haven't done – yet. But it's something I'm looking into pretty seriously.
This is another relatively short-term option, and as a way to move abroad it's probably the least simple. But it would be a good way to get away from your routine for a few weeks or months.
The longer-term house sits and more exotic locations are usually snapped up quickly by experienced sitters who have lots of references on one of the house sitting websites below.
Some of the best, most established housesitting platforms:
Have you tried any of these platforms? If so, let me know how your experience was in the comments!
You could get started by making a profile, doing local house sits, building some references – and seeing if you even like house sitting – and then eventually apply for house sits in other countries. (That's my plan.)
However, housesitting won't get you a visa to actually stay abroad. But just like language school, it could be a good jumping-off point for moving abroad.
6. Get A Working Holiday Visa.
This is the opposite of what I called the "COVID visas" above, as most of these options are currently not available. Check back when the pandemic ends.
But normally, a few countries offer work visas that let young people stay and work for up to a year.
Usually "young" means you have to apply before turning 31, unfortunately, and often you have to be a student or recent college grad.
But the details vary based on where you're from and where you're trying to go. And each country has different rules for how long you're allowed or required to work, and what kind of jobs you can get. (It's all about which countries your country has a deal with.)
For example, if you're Canadian, French or Irish you can apply for the Australian program until you turn 36. (US citizens only get until 31.) If you're Canadian, French, German or from New Zealand, you could spend a year in Chile! (I'm jealous.)
If you're a US citizen, you have five options for Working Visas: Australia, New Zealand, Ireland, Singapore and South Korea.
Here are some links to get you started figuring out COVID restrictions:
If you're Canadian, you have a much longer list of options, including Taiwan, Costa Rica and most of Europe (and all of the above, except Singapore). Good job making international friends, Canada.
Visa Note: Wait, what's the difference?
What's the difference between #4 (the digital nomad visas) and #6 (the working holiday visas)? These are work visas, which means you can show up in the country and already be entitled to work (usually) any job you can get yourself hired for – almost as if you were from that country.
With the digital nomad visas, you cannot work for a local company. That's why you have to bring your own job (or savings account).
What I did in China was also different: The university I worked for decided they wanted to hire me, so they dealt with the work visa application, not me. But with a visa for a certain job, I was only allowed to work for them – not anywhere I pleased.
My point: Working holiday visas are a rare opportunity.
7. Go Learn A Language!
I love this option. It's so flexible, and no matter what happens, you'll have learned something useful that looks good on your resume.
Tip: Start now.
If you're starting from nada, I highly recommend getting even a slight head-start while you're still at home. Pimsleur offers an app-based language-learning program I think is quite good. It's a "repeat after me" kind of method, which feels silly at first, but it's a very natural way to learn and actually remember what you're learning. It's a premium tool (AKA not free), but you can take advantage of the 7-day free trial they offer for lots of languages!
Later, if you decide to stay and live abroad where you studied, there's the obvious benefit of learning the language of the place where you want to live. But I think an even bigger benefit (for your sanity) is that signing up for language classes gives you a community abroad, a project, and something to be anchored to. (Just like getting a job abroad does.)
You can study for a few weeks on a tourist visa (or a few months in some countries), or use your language school enrollment to get a longer-term student visa. That's what I did in Italy.
Either way, it's a great jumping off point for whatever's next – whether that's a summer trip, as I did after studying Spanish in Guatemala, or a new life as an expat, as I started after studying Italian in Italy.
Learning Spanish in Guatemala
First of all, I think Guatemala is one of the best places to learn Spanish because the Guatemalan accent is one of the clearest, and easiest to understand.
(A lot of people recommend Costa Rica or Panama, but I don't know why! Panamanians talk faster than any other Spanish speakers I've come across, and Costa Ricans have a tricky accent and a lot of funky slang.)
Antigua is the most famous Guatemalan town for Spanish immersion programs, but it's also the most touristic – meaning you might meet more gringos than locals, and that's no bueno for your language immersion.
Instead, go for Quetzaltenango (nicknamed Xela, "shay-la," by the locals), which also has lots of language immersion programs, many of which offer homestays. It's further from the beaten path than Antigua (AKA more fun).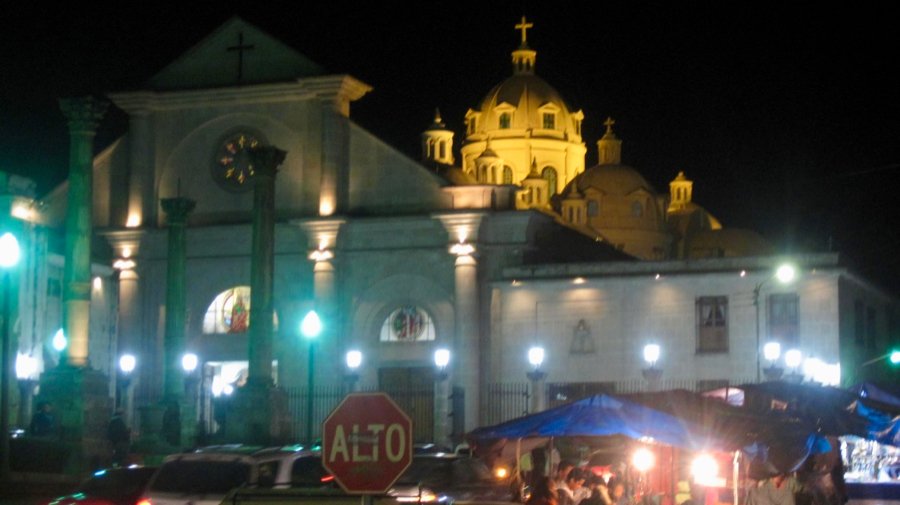 I went to Celas Maya Spanish School for a couple of weeks and loved it – sitting in a beautiful, plant-filled courtyard every day, studying with a personal tutor.
Learning Italian in Milano
If you're looking for an affordable place to live abroad and learn a language, Milan is definitely not it. It's one of the most expensive cities in Italy, probably only tied with Rome.
For a city that's a little more low-key and affordable to study in, I'd recommend Torino (surrounded by mountains) or Bologna (which might have the best food in Italy).
But I moved to Milan because my boyfriend was from there. After a couple of dinners with big groups of his friends where I understood nothing and no one, I signed up for full-time Italian lessons.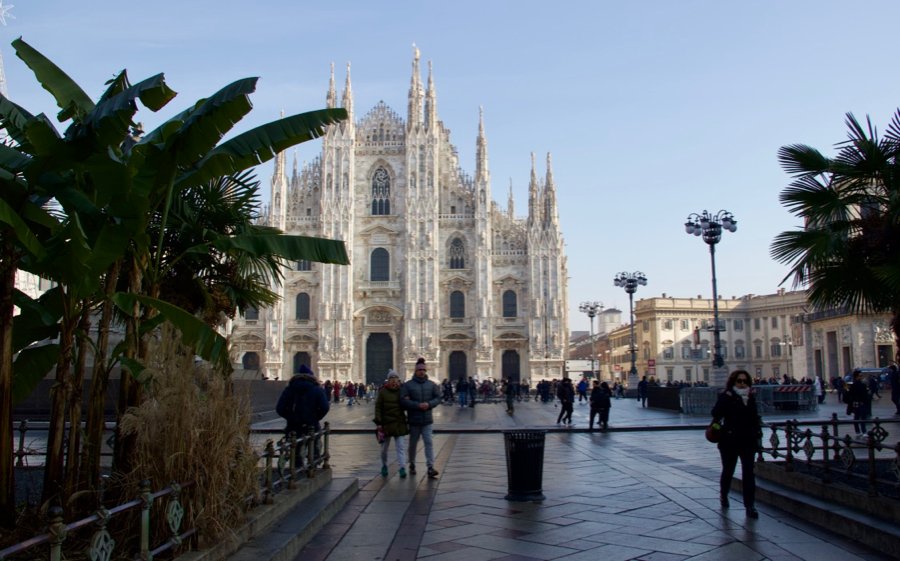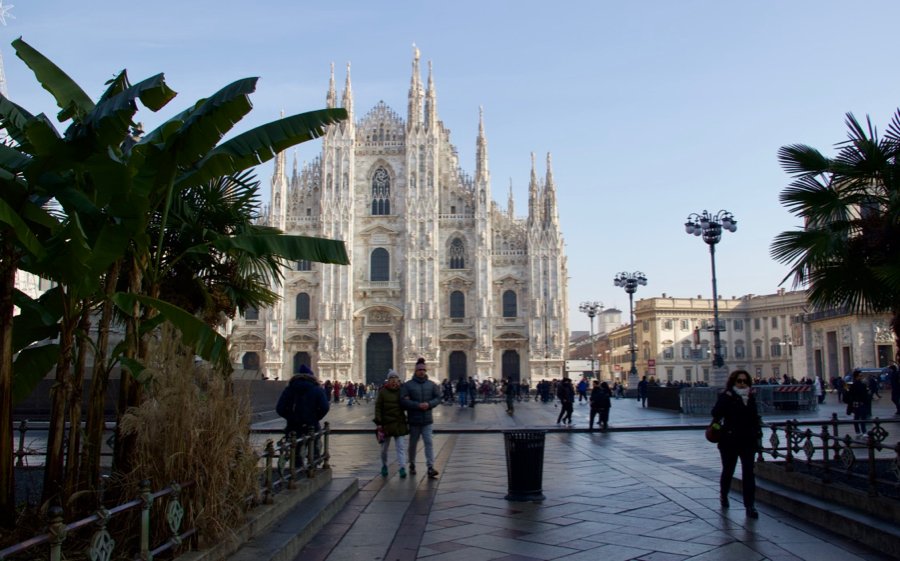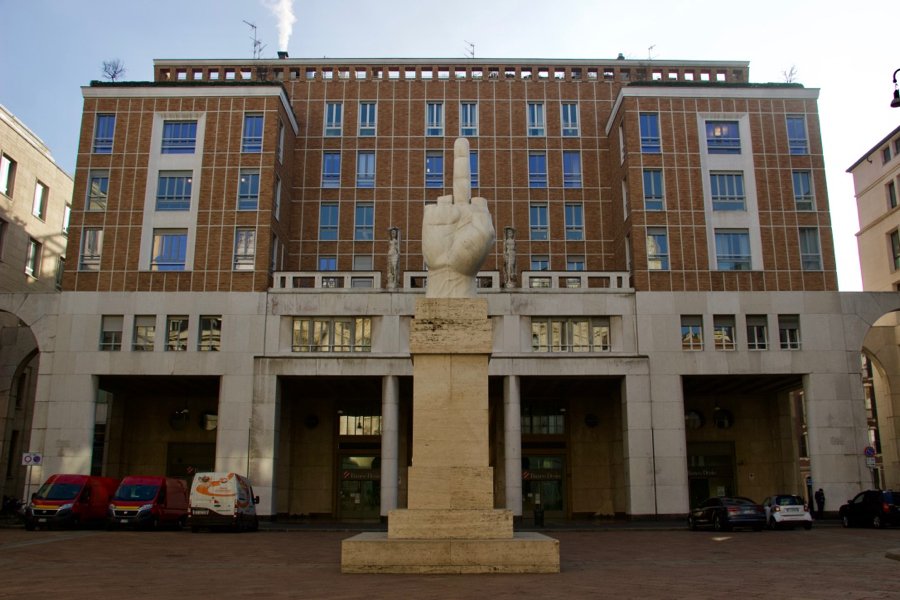 And by "full-time," I mean 4 hours a day, 5 days a week, until my ears bled from all the grammar – but I was pretty much fluent after about 6 months. Definitely worth it, since I ended up able to understand my eventual Italian in-laws!
The school I went to is called Spazio Lingua. I chose it because (at least at the time) it had the smallest class sizes, best prices, and was right in the center of the city. (And I'd go there again; I ended up having great teachers.)
Plus, an investment of about €3,300 got me a 10-month Italian student visa – which also lets you work part-time in Italy. That's a pretty good deal, as EU visas go! Although work in Italy is hard to find, especially before you speak Italian. But this gives you ample time to make connections, learn the language, and maybe find a job that would allow you stay after studying.
8. Get Married!
Ha! I'm mostly kidding. But getting married can be a solution to your visa problems, as it was to mine after I finished studying Italian.
Just don't tell your family it was my idea.
(Okay, but seriously, I didn't get married just for the visa. I got married for the reasons I talk about in this post.)
9. Go to Grad School.
Tell your family this one was my idea. It's one of my favorites.
You'd be surprised (or maybe not) by how much less tuition can cost in other countries. Plus, other countries might give you options that hardly exist at home, like the one-year master's in sustainable business and energy that I did in Italy. (You can read all about what I learned in this post.)
(Grad school can be another great shorter-term way to live abroad. I always thought of getting a master's in the US as a two-year commitment, but some post-grad programs in other countries are measured in months, not years.)
The program I did was at Bocconi University, which is a prestigious, private business school. I'm not saying that to toot my own horn, I'm saying it for comparison: Tuition for the entire program was €14,000. Compared to almost any master's at a business school in the US, that's a steal. (And compared to any public university in Italy, it's still obscenely expensive, by local standards.)
My point is that if you think you can't afford grad school, maybe you can abroad.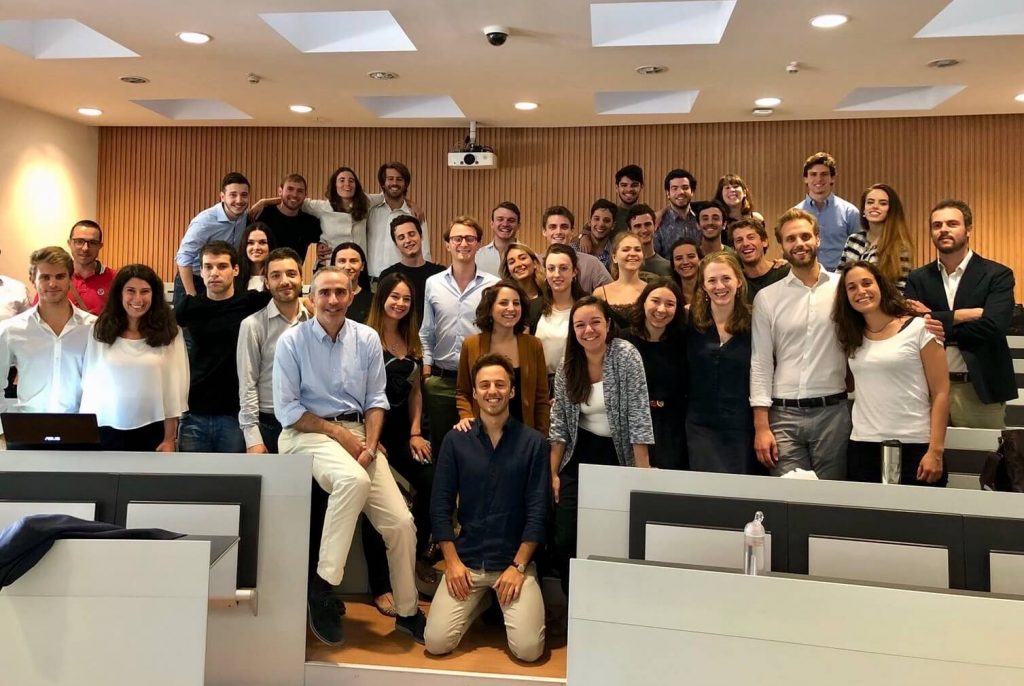 And after grad school, I got a job offer from a company in France – which never would have happened if I had done a similar master's in the US and applied from there. It's just too far away. Already living abroad (even if you're in a different country from the job you want, as I was) shows that you're willing to make a big move, and makes you much more appealing to employers abroad.
10. Volunteer Abroad… With Caution.
To be honest, most "volunteer abroad" programs you can sign up for benefit the volunteer more than the cause or the people they're trying to help.
You may feel like you're helping while living in an exotic country for a few months, but think of it from the perspective of the school kids you'll be teaching for a week in Kenya, for example: Your presence as a funny-looking, strange-talking foreigner is a huge distraction from their actual curriculum. And by the time the students get used to you enough to calm down and actually learn from you, it's probably time for you to go home.
That's why the Peace Corps sends volunteers for two years at a time, not two weeks.
So if you want to volunteer abroad, look for something long-term (at least a few months), run by locals ­(not just employing them), and that requires your actual skills (not just any foreigner willing to pay a fee).
And even if you stay two years, there's a lot of debate among development experts about whether any kind of foreign aid or volunteering does more harm than good.
Inspiration:
One book I recommend as a great introduction to the volunteer controversy is Paul Theroux's Dark Star Safari.
It's not an academic look at foreign aid by any means; it's a travel book – and a wildly interesting read. Theroux, a former Peace Corps volunteer in Mali, returns to Africa for an overland trip down the entire continent. The effect of foreign aid and foreign volunteers is just one recurring topic.
(There's more about Dark Star Safari and a list of more travel books I recommend here. The link above is for Bookshop, or you can order it on Amazon here.)
My minor in college was International Development Studies, which was a prep program to join the Peace Corps. But after reading a lot of research from people who saw aid and international volunteering the way Theroux does, I decided to take another path and accepted the teaching job in China after college.
This is also why I prefer working abroad to volunteering abroad: If local people are recruiting and paying you, it's a safe bet that your presence and skills are actually needed, and that you're not taking a job away from a local person.
Alternatives to Volunteering Abroad:
Work exchanges are a great way to do something abroad for a few months that almost feels like volunteering (it's not vacation, you're busy, and you're not getting paid for it). You donate your time to local business owners who need your help in exchange for room, board, and cultural exchange.
WWOOF – World Wide Opportunities on Organic Farms – is for learning about (and taking part in) organic and sustainable farming. You can use WWOOFing to find farm-stays all over the world, but you have to pay for a separate membership (about $40 a year) for each individual country.
WorkAway – I love perusing this site and imagining how many different lives I could lead. I've seen WorkAway gigs for everything from working reception at a hostel in New Zealand, to building trails in Greece, to simply helping a family around the house in Canada. Hey, if it gets you a place to stay and a change of scenery, go for it. Membership is $44 a year.
11. Just Show Up and See What Happens.
When there isn't a pandemic happening, Canadian, US, and Mexican citizens (and others) can stay anywhere in the Schengen Area (26 countries of Europe) for 90 days without applying for any visa. (And lots of countries that are more affordable give you more time than that as a tourist.)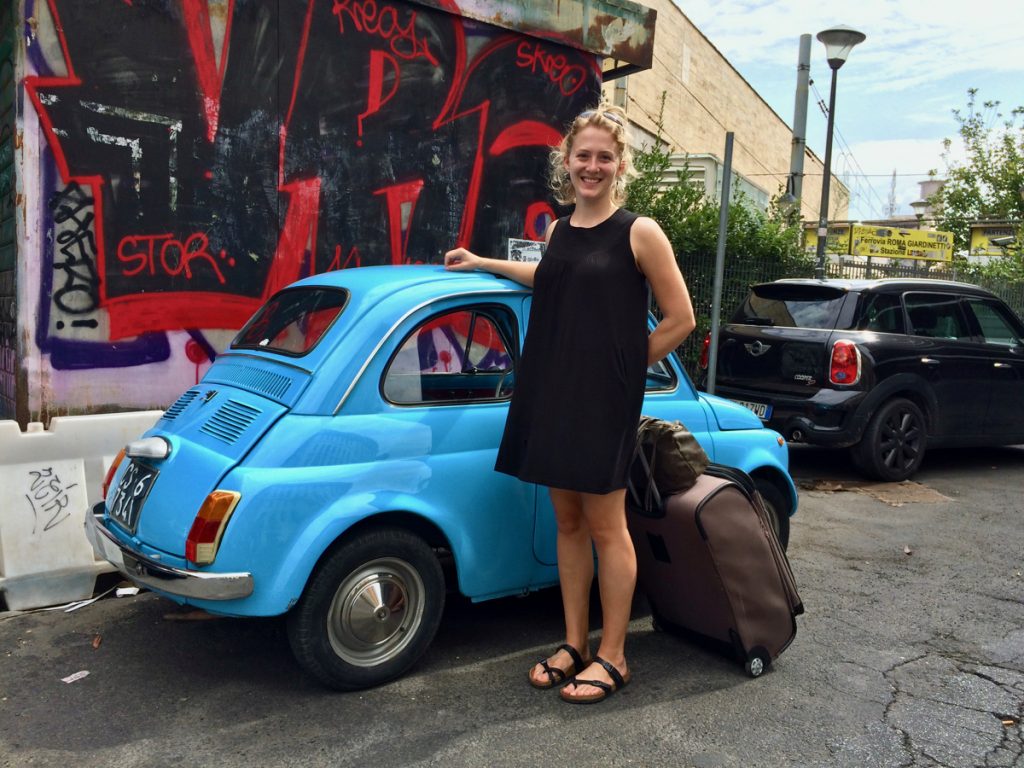 Of course, showing up in Europe won't allow you to work, nor will a tourist visa anywhere. But you could think of it as 3-month break from reality and a chance to test out living abroad – just don't act like you're traveling. If you want to see what it's like to actually live somewhere, rent an apartment and start getting a feel for the community.
You could take language classes, of course, and use sites like MeetUp to find groups of locals and expats to befriend. (And if you don't find one, you can start your own MeetUp group based on whatever you're interested in.)
Every single city I've lived in has had a Facebook group called "Expats in X." These groups can be a great resource for friendship, answers to logistical questions, and just picking people's brains about what it's like to live in a certain place.
And Couchsurfing is still a great way to connect with people who are interested in meeting foreigners and travelers – even just to hang out with, if not to stay in their homes, like I did in Portugal last winter.
You do have to put in effort to make this one work. You have to be willing to show up without the structure of a job, classes, a network or a plan. You have to reach out to strangers (maybe in a foreign language), and be okay with being lost and alone for part of the time.
But maybe you'll love it. Maybe you'll wander the streets and turn over some stone that will lead to a job, or a relationship, or some other way to get a visa and stay as long as you want.
What If You Move Abroad and Miss Home?
When you're living abroad, you probably will miss home, at some point and in some way.
For example: In China, I missed cheese and butter and wine. In Italy, I missed local breweries and being able to find the ingredients to make chocolate chip cookies. (You might be noticing a theme here.) And in France, well, I missed Italy.
If you do move abroad, no matter which option (or which country) you choose, remember two things:
It's temporary. Nothing in life is permanent – whether it's a home, a job, or a relationship. Honestly, I move a lot. Every time I move or something changes, I always think Wow, that went fast.
So if you move abroad for a few months or a few years, and find you truly hate it, well, you can always move back.
In fact, living abroad – or even just away from your hometown – is a great way to realize what you actually do like about wherever you're from. (And it'll certainly make you see things differently at home, as it has for me.)
It's all just a starting point. I mentioned this in some of the ways to move abroad above, but really it's true for all of them. Just because you take a job teaching English, doesn't mean it's what you have to do for the rest of your life, or even the rest of your life abroad.
Case in point: I moved to China to teach and write for magazines, then I started doing a Brazilian martial art called Capoeira (the last hobby I'd expected to pick up in China). Through Capoeira, I met an Italian man and moved to Milan to be with him. I learned Italian and went to grad school there, which led to a job in France. None of that journey was related to my first gig abroad, teaching English in China, but it all happened because of it.
The most important part in all of it is to just have fun.
Questions about any of this? Leave a comment below and I'll help with your move-abroad journey in any way I can!