This post contains affiliate links; see my privacy policy for details.
I've written a lot of detailed reviews of sustainable products, so consider this page your cheat sheet: Here, you'll find my top recommendations and discount codes, all in one place. I'll keep this list up-to-date as I find new products and companies worth knowing about!
In addition to creating great products, many of these companies are B-Corps, third-party certified as carbon-neutral, or have other strong sustainability credentials. Nearly all of them are plastic-free and vegan, and many offer unique designs or refillable packaging that make it easier to create less waste in our lives.
Note: Many of these are affiliate links. If you click them and place an order (or in some cases if you use my discount code), I'll earn a commission. I only ever promote brands I've tested, used, and found to be ethically and environmentally sound. So if you plan to order from these companies, clicking through my links first does a lot to support Tilted Map – thank you!
Reusable Hacks to Replace Single-Use Items
Best Razors
Leaf Shave Co.
I've tested a lot of plastic-free razors, and the Leaf is the only one that won me over. The pivoting-head design means it feels a lot like using a cartridge razor – but without the plastic. (And it costs much less in the long run! The recyclable steel refill blades are just a few cents each.)
Save 10% with the code KETTI10 .
Shop Now (10% OFF)
My Review
Travel Hack
LastObject
This Danish company is the original inventor of the reusable Q-tip (LastSwab), and designs lots of other brilliant replacements for throw-away items. My favorites are their washable replacements for cotton pads and tissue boxes.
Use tiltedmap10off to save 10%.
Shop Now (10% OFF)
My Review
Plastic-Free Personal Care & Toiletries
Refillable Skincare
All of the brands below use top-quality, vegan and cruelty-free ingredients, and have made it through many rounds of testing.
Most Options
Activist Skincare
Unique, clinical-quality skincare that's actually refillable – reducing CO2 emissions by 99% and plastic waste by 75%. Several formulas of each product for different skin types.
Test the entire line on your skin with their trial kit, then use the refillable minis for travel.
Use code TILTEDMAP50 to save 50% on your trial kit.
50% OFF Trial Kit
My Review
Best Serum & Travel Skincare
Dew Mighty
This small brand makes the most sustainable skincare products I've ever found – with refillable metal containers and refills in paper. Plus with zero liquids, they're uniquely ideal for travel.
Their solid Vitamin C serum is the cornerstone of my daily routine, and their powdered face wash is also fantastic.
Discount:: Save 10% on any Starter Kit or single refill with the code TILTEDMAP .
Shop Now (10% OFF)
Review: Plastic-free Face Washes
Best Basics
by Humankind
High-quality skincare and toiletry basics that are entirely plastic-free and refillable – from shampoos to dental care.
I've tried most of their products, and my favorites – after years of use – are their refillable floss, and refillable hand sanitizer.
Shop Now
My Plastic-free Toiletry Routine
Best Plastic-free Toothpaste
Sustainable Toilet Paper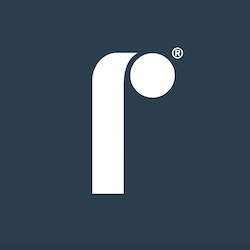 Reel Paper
Reel uses bamboo to make really great toilet paper with 100% plastic-free packaging, dyes, perfumes or other irritants.
(Bamboo is a much more sustainable alternative to cutting down trees for TP and paper towels, which they also make.)
Discount:: Use the code TILTED for 20% off!
Shop Now (20% OFF)
Better Shampoo Options
Best for Travel
Everist – Shampoo & Body Concentrates
Everist makes travel-friendly, concentrated shampoo, conditioner & body wash. All of their products come in recyclable aluminum tubes, and last waaaay longer than you'd expect by looking at them.
Discount:: Save 10% on ANY Everist order (even if it's not your first) with the code TILTEDMAP10 . (Bookmark this page to reuse on future orders.)
Shop Now (10% OFF)
My Everist Review
All-time Favorite Bars
The Earthling Co.
If you've tried other shampoo & conditioner bars and never liked them, TRY THESE BEFORE GIVING UP! The Earthling Co. has won me over – and won over more of my friends than all the other bars I made them try.
They lather fantastically, smell great (with lots of scents), and nothing makes my hair look better.
Discount:: Click any Earthing Co. link on this site to save 15% (no code needed).
Shop Now (15% OFF)
Earthling Co. Review (vs. HiBAR)
Superzero
A new brand of shampoo bars and other plastic-free toiletries that I'm loving. (With more formulas for different hair & skin types than any other I've tried.) My favorites are their travel-friendly shampoo + body combo bar, and their body cream bar (which comes in a beautiful, refillable bamboo box).
Save 15% with the code MAP15 .
Shop Now (15% OFF)
Best Gift
VIORI Shampoo Bars
Unique shampoo and conditioner bars made with rice water – a natural ingredient that's been used for centuries to increase shine, promote growth and strengthen hair. Plus they smell great and are particularly beautiful – great for gifting!
Discount:: Use the code TILTEDMAP for 10% off
Shop Now (10% OFF)
My Viori Review
Want more? I've reviewed many other shampoo bars!
Plastic-Free Makeup
Best (Refillable!) Mascara
Izzy
Izzy makes refillable, high-quality, clean beauty products that are truly zero-waste. (Send in empty metal tubes in a reusable, cloth mailer after your fresh ones arrive.)
I LOVE their original, refillable mascara. They also make lip & cheek color and more.
Use the code TILTEDMAP10 for 10% off.
Shop Now (10% OFF)
Best Eye & Multi-use Colors
Axiology Beauty
Multi-use, plastic-free make-up "balmies" & more. Personally, I love the crayons for eyeshadow, highlighter and cheek color, but find them a little dry for lip color. But their newer lip colors have solved that problem.
Save 20% with the discount code TILTEDMAP
Shop Now (20% OFF)
Best Blush & Lip Products
River Organics
A small, family business making sustainable, vegan beauty products in durable (and pretty!) cardboard packaging. Their moisturizing concealer comes in tons of shades. I use that and their blush every time I put on makeup.
Use the code TILTEDMAP15 for 15% off any order.
Shop Now (15% OFF)
Sustainable Vitamins
Plastic-free Vitamins (Finally!)
Terraseed
I've spent a long time looking for vitamins that don't come in plastic, and Terraseed is the winner, hands-down. NO MORE PLASTIC VITAMIN BOTTLES! Their multivitamins are formulated for a vegan diet, and they're launching other supplements in 2023.
Save 50% on your first month with the code KETTI50 .
Order with 50% Off
My Review
Futurekind
Lots of high-quality formulas of vegan-friendly vitamins – from collagen, to Omega-3, to essential multis for kids and adults (including gummies).
Most come in glass bottles, but they're beginning the transition to compostable packets in 2023 (for less waste & lower shipping weight, AKA lower CO2 emissions).
Shop Now
---
Sustainable Clothing Brands
These are just a couple of favorites that I have discount codes for – check out my sustainable clothing brand guide for many more, plus what makes them better. (So you know what to look for!)
Best Travel Clothes
Unbound Merino
Unbound Merino makes my favorite packable travel clothes. They don't wrinkle at all (one of the virtues of good quality merino wool), and they stay un-smelly for days and even weeks between washes.
Plus, their designs are elegant and stylish (no logos), and easy to mix in with your wardrobe.
Discount:: Save 10% on your first order with the code TILTEDMAP .
Shop Now (10% OFF)
My Review
Knix
Knix is one of many brands I've reviewed that makes comfortable, washable period underwear – designed to absorb your flow, replacing panty-liners and even tampons. They also make cute, comfortable wireless bras and loungewear, and have the widest selection of patterns and colors I've found.
Discount:: Save $10 on a $100 order with the code TILTEDMAP_KNIXLOVE
Shop Now ($10 OFF)
My Review (vs. Thinx & others)
---
Sustainable Products for Home & Pets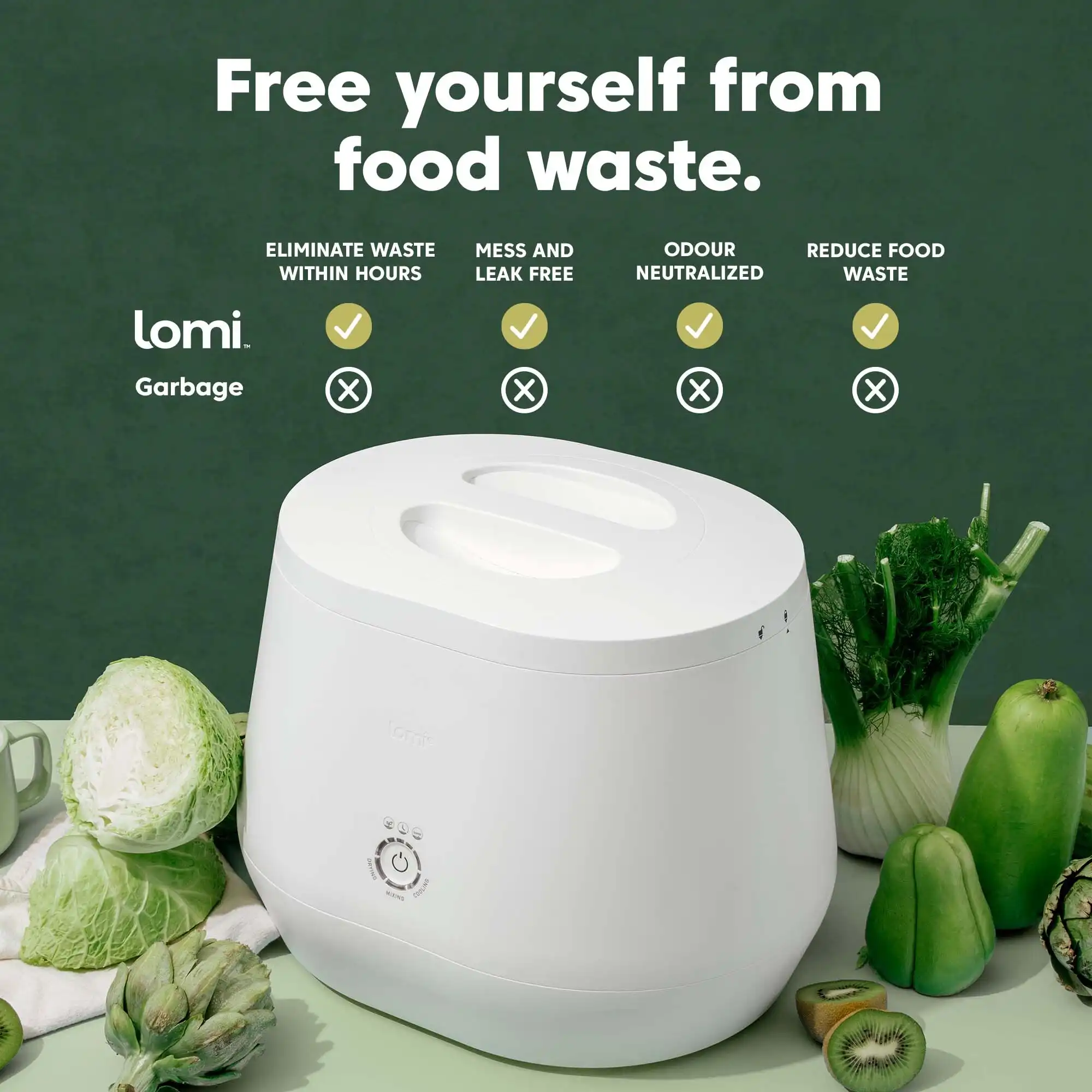 Lomi Composters
Do you live somewhere (like an apartment) where composting isn't really feasible? This countertop composter is a super easy way to eliminate food waste (turning it into healthy soil for a garden or potted plants) and prevents the climate impact of food decomposing in landfills.
Shop Lomi Now
My Review
Save $20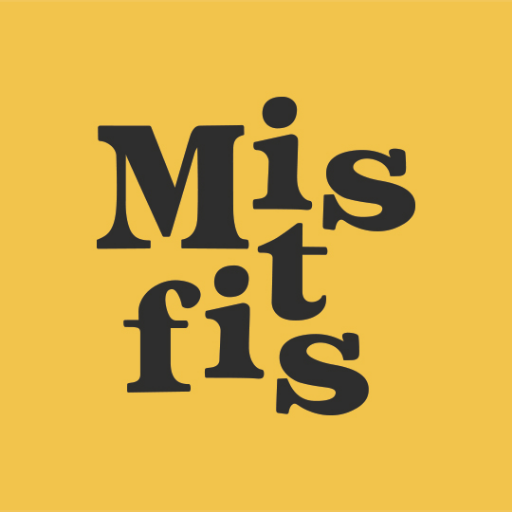 Misfits Market
Misfits Market lets you order mostly organic groceries – that would otherwise go to waste – at a discount.
How it works: 1.) You sign up for 100% customizable, weekly deliveries of everything you'd find in a normal grocery story.
2.) They send you good food with superficial "flaws" that often cause it to be thrown away at the store.
3.) You spend less on groceries, while keeping food out of landfills.
Discount:: Save $10 off your first two orders of $35+ using code TILTED10X2 (through the end of 2023).
Order Groceries Now ($20 OFF!)
Great Gift!
Compostable Phone Cases
Pela Case
Pela is famous for their compostable phone cases in tons of designs – they'll break down into nothing but dirt within a year, including in the Lomi composter (also made by Pela). They recently added sunglasses, too, which aren't compostable, but they are made with lower carbon emissions, less water, and less packaging than other brands. I've used all of these products for years and stand by the quality.
Pela is also a B-Corp, certified by Climate Neutral, and a member of 1% For The Planet.
Shop Now
Better Dog Food
Chippin
Dogs don't actually need to eat chicken and beef, but think about this: If US pets were their own country, they'd be the world's 5th largest meat consumer. That's a lot of avoidable CO2 emissions.
Chippin makes dog food and treats with 80% fewer resources than normal brands. Plus, they're plastic-neutral and have carbon-neutral shipping through offsets.
Shop Now
Plastic-Free Cleaning
For details, check out my full review of sustainable laundry and cleaning products. These are my favorites:
Tru Earth
These laundry strips are one of the simplest plastic-free swaps I've found. You get a whole jug's worth of laundry detergent in an envelope. They WORK, they're great for travel, and they ship anywhere for free.
Discount:: Save 10% with the code TEmap10 .
Order Now (10% OFF)
My Review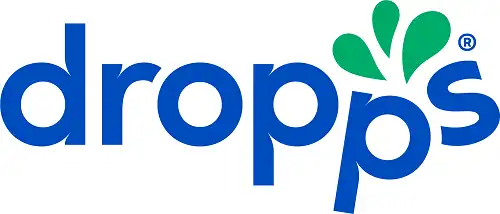 Dropps
Dropps are fantastic for low-waste laundry, dishwasher and fabric softener pods. Their detergents come in lots of scents and lots of varieties, all in plastic-free packaging.
If you're new to Dropps, use the code TILTED25 to save 25%. For all future orders, save 15% with the code TILTED15 .
Shop Now (& save $$)
My Review
Blueland
Blueland makes dehydrated products in tablet form – just add water! They started with cleaning products – think, instead of buying another plastic bottle of Windex, you open a paper packet and drop a tablet into a spray bottle full of water. (Truly zero-waste perfection.)
And now now they also make excellent, sustainable body wash and face wash. Their innovations save me money, time, and mountains of plastic waste.
Shop Now
My Review
---
Best Amazon Alternatives
Independent Online Bookstores
Better World Books
Order both new and used books from a Certified B Corp. Better World Books helps to keep books out of landfills, while funding education and literacy programs around the world.
Shop Now
Shop Local (But Online)
Bookshop.org
Bookshop is a Certified B Corp that gives at least 10% of every purchase to indie book stores. It's the best of both worlds – keep local shops in business, and have the convenience of ordering online when we need it.
(Tilted Map has a Bookshop storefront where you can shop my recommended travel, food and sustainability books. Or order anything else you want – supporting indie bookshops and this indie blog!)
Shop Now
You can search for books on Bookshop below, or check out Tilted Map's storefront on Bookshop, which has all of the food and travel books I've mentioned on the blog together in one place.
Eco-Conscious Marketplaces (Multi-brand)
Best Online Eco Shop
EarthHero
For any kind of sustainable products – toiletries, yoga pants, tech, you name it – this Colorado-based start-up is my favorite shop. They have the best selection, and the best sustainability credentials compared with other online stores for sustainable products.
Save 10% at Earth Hero with the code TILTEDMAP10
Shop Now (10% OFF)
Gifts & Artisan Goods
NOVICA
In the interest of consuming and accumulating less stuff, I've mostly stopped gifting anything that's not edible. But when I occasionally feel the need to give something, Novica is a great source for artisan-made, Fair Trade items.
(They have everything: Jewelry, home decor, scarves, art, seasonal decorations, natural beauty products… You know, good gift-y stuff, all made by artisans around the world.)
Shop Now
Free Language Learning Resources
Freebie!
Pimsleur – Learn a New Language Now!
Pimsleur is a premium language learning program and app that teaches by repetition. (Instead of trying to spell and write, you'll learn to listen and speak – the skills you'll actually need for travel. It's much more useful than apps like DuoLingo, which basically just make you try to memorize written vocab.)
I've used Pimsleur for multiple languages so trust me – it's the best way to get started, short of just moving to a foreign country! Trying it free for 7 days is enough to pick up a few words, and recognize a bit of what people are saying when you land.
Test Pimsleur for 7 Days on Me!
For more travel-related deals and products, check out my Travel Resources Page!
---