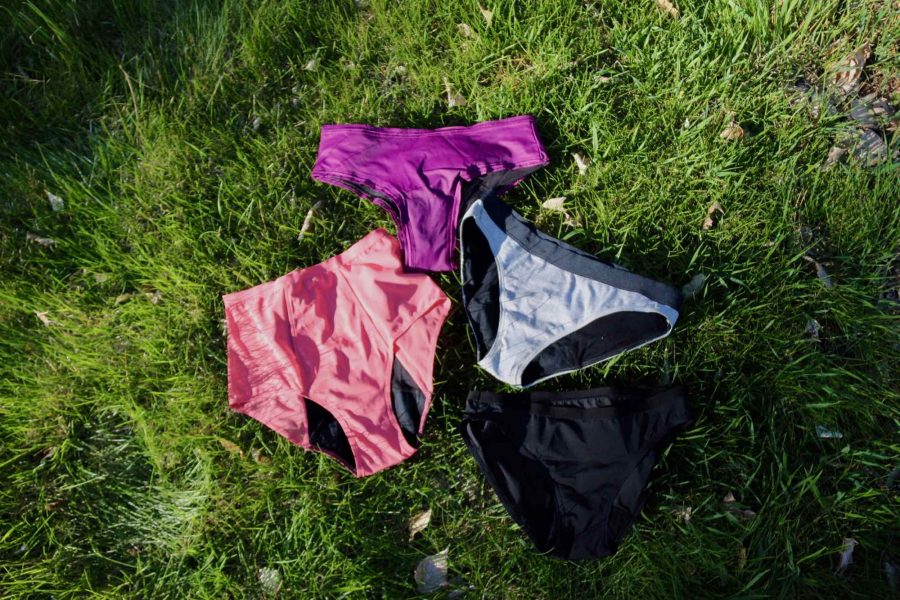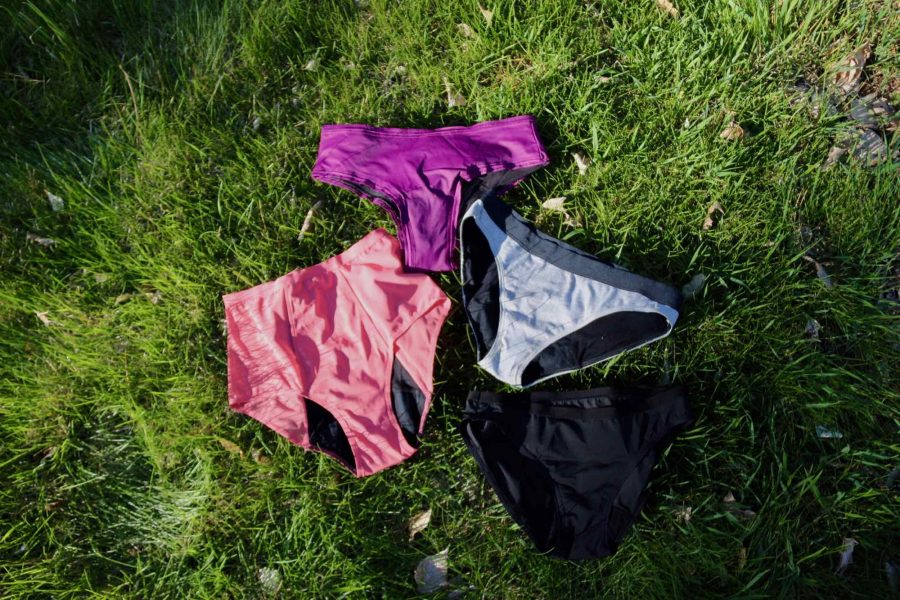 A detailed review of my latest sustainability upgrade on the slow road to zero-waste: Underwear that absorbs your menstrual flow, from NYC-based Thinx.
This post contains affiliate links; see my privacy policy for details.
What are period underwear?
It's the same concept as a pad – except washable, reusable and better in every way. I know, it sounds weird and unlikely to be effective, but after a year of use, I've been truly impressed with them: They don't leak, they don't smell, they don't feel anything like a pad, and they keep you from having to throw away a bunch of cotton and plastic for every period.
Plus they're stealthy: There are lots of period underwear brands, but Thinx is one that definitely looks and feels like normal undies.
After buying several pairs of Thinx on my own, I'm a convert and have become a Thinx "Leader" (or what's more often called a brand ambassador). What does that mean? You can save $10 on any Thinx order (even if you're a longtime customer) by shopping through my "leader page," which also allows me to earn a commission.
My favorite styles are listed on the page, but the discount applies to any style you want to order. Just make sure it says "Leader discount" on the checkout page and you'll save $10 off your total.
What it was like getting started with Thinx
I've been slowly getting rid of anything disposable in my routine for a while now. I replaced tampons with a menstrual cup a couple of years ago, but was still skeptical that menstrual underwear would be anything but gross. Last year, I finally gave them a try – because I was starting to write reviews of sustainable products, and it felt hypocritical to still be using disposable pantyliners.
When I first tried Thinx, that's all I hoped for: That they would at least replace pantyliners.
And they did – flawlessly! They're more comfortable than pantyliners, because they feel exactly like normal underwear. They don't smell, leak, or feel damp like liners.
Since they'd exceeded my expectations, I slowly started using Thinx for more days of my period, carefully experimenting and checking for leaks (but so far, never having any). They've now become my entire period strategy. I haven't used my menstrual cup in months, and I certainly don't miss it. (If you're trying to move into zero-waste period territory, I think Thinx are much easier to adjust to than menstrual cups.)
Of course, it'll depend on the person whether Thinx can be the perfect solution for 100% of your period.
For me, Thinx are now all I use. If you have a heavier flow, maybe they'll just be a backup, or a reusable alternative to pantyliners.
The bottom line, and the reason I recommend Thinx to everyone, is that they'll definitely be good for something. They're practically guaranteed to let you eliminate some amount of single-use items from your routine, and that's a wonderful thing!
The little problem with most period underwear reviews
A lot of Thinx reviews I've read either love them or hate them. The reviewer either says they're a terrible product because they wore them and they leaked, or they say they're guaranteed to solve all of your period problems, with zero waste, forever.
Well, it's obviously not that simple. Like most sustainable products I've reviewed, period underwear are just different from what we're used to.
I recommend slowly experimenting with them to figure out which days of your period they'll work for – maybe it'll be all of them, or maybe just light days or in place of pantyliners. Experiment with different styles, too, including the super absorbency ones if you're worried about leaks.
Thinx says you shouldn't wear a pair for more than 12 hours. But again, it will just take some experimentation to figure out what works for you – it may be more than that on some days and less on others.
Reviews: Every Thinx style I've tried
I've tried most of the main Thinx styles, some of which I bought on my own before becoming a Thinx ambassador, and some of which Thinx gifted to me.
(They also make a few I haven't tried, including boy shorts, thongs, two styles of shorts with built-in underwear, leggings and leotards.)
So in an effort to help you figure out which ones are right for you, here are my totally subjective opinions on the best Thinx styles (or shop my top three here):
Thinx Organic Cotton Bikini
If you want to keep things simple, stop reading here. The Organic Cotton Bikini is my favorite for two reasons: First, because it's so comfortable, simple, and made of a very soft, breathable fabric (especially compared with some of the styles made with synthetic fabrics).
August 2021 Update: The Thinx Organic Cotton styles have been discontinued (I'm bummed) and replaced with a new cotton-modal style (still a natural fiber). I'll add a new review of those as soon as I get my hands on a pair!
And second, because the fabric is OCS-certified organic. (Which has nothing to do with the fit, but using organic cotton reduces the impact on animals, land and water caused by fertilizer run-off and other issues with non-organic production.)
If you want something a little less low-waisted, there's the Organic Cotton Brief, which also comes in a super absorbency option.
Thinx Hiphugger
One of Thinx's flagship styles, the Hiphugger is a comfy, attractive, full-coverage (but not granny-panty-feeling) pair of underwear. The lace trim at the top is soft and comfortable, and I think the material is softer and more breathable than some of Thinx's other synthetic styles.
The Hiphugger cut is actually almost identical to the Organic Cotton Bikini, it just has that lace trim added on top of the waistline.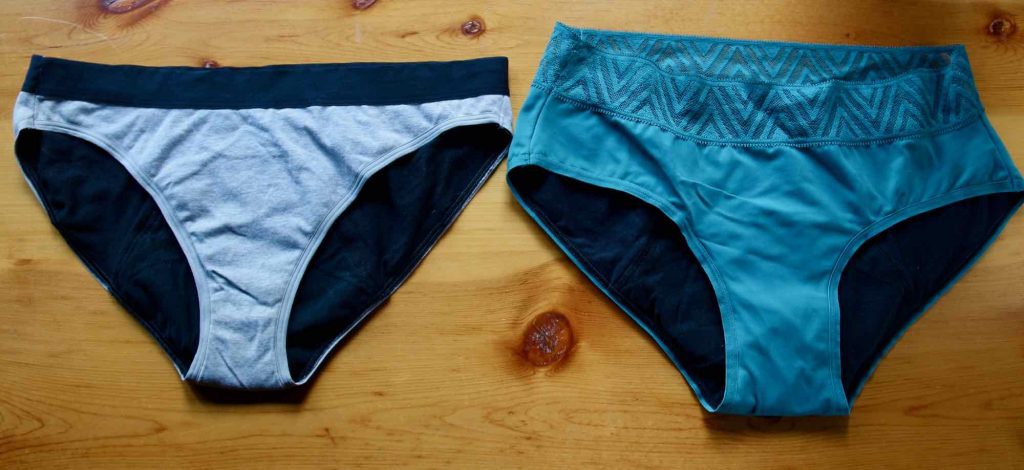 Thinx Air Bikini
Another of my favorites, the Air styles (hiphugger and bikini) are ideal for travel, because they're so fast-drying. It's easy to rinse them out at night, hang them up, and find them dry enough to put back in your bag in the morning.
(Even at home, I usually rinse out the gusset of my Thinx in cold water after wearing them, and let them air-dry before putting them in a lingerie bag to store and eventually wash. More about taking care of your Thinx below.)
The Airs are also great pantyliner-replacements, since they only come in light absorbency, and feel indistinguishable from "normal," comfortable underwear.
The fabric is synthetic (like all Thinx, except the Organic Cotton), but extremely breathable and soft. It's more like a fabric with tiny perforations in it than a true "mesh."
"Hi-Waist" Thinx
A lot of people have told me they love these, but in my completely subjective option, they're great for Instagram, and not so great for anything else.
(So you know where I'm coming from: I don't love almost anything high-waisted, but I thought I'd give these a try in case they surprised me.)
The styling is dramatic, but I found the mesh fabric of the side panels got itchy after a couple hours, (it's a very different mesh from the Thinx Air, as you can see below).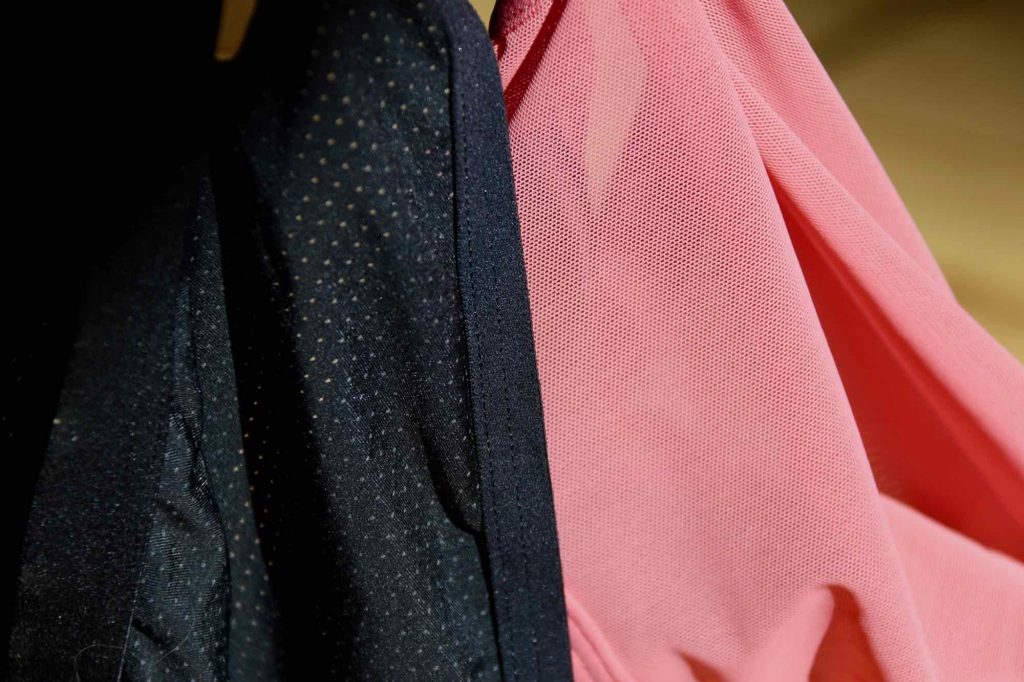 To me, the waist band feels tight, especially when I have cramps and don't want anything squeezing me. Maybe that means the Hi-Waist style runs a little small, but all the others I've tried seem true-to-size.
Thinx French Cut
If you're looking for a high-waisted Thinx style, I prefer the French Cut to the "Hi-waist" because I find the fabric more comfortable (without those itchy side panels).
But still, the particularly high-cut leg opening on the French Cut translates to "wedgie" for me.
Here's how the two compare:
Thinx Cheeky
More uncomfortable than I expected, and very cute. They're less wedgie-inducing than I expected them to be, considering the back and front are almost exactly the same width. (Still a little wedgie-inducing, but not as bad as the French Cut, IMO.)
Like the Air styles, the Cheeky is great for replacing pantyliners: They're not the most absorptive style, but they look just like normal cute underwear. (These are the purple ones you might have seen featured on a couple of my Instagram posts. The color is "fig.")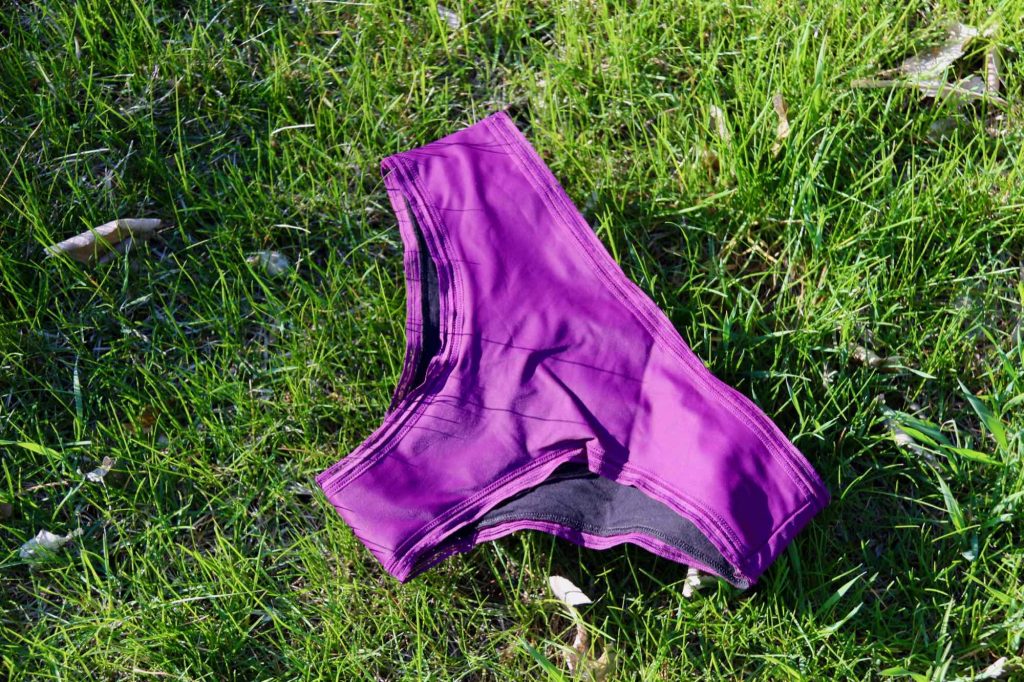 Thinx Sport
I wanted to love the Sport – they have an athletic-feeling little notch at the top of the leg. (I swear the cut emphasizes my leg muscles.) The fabric is very slick and smooth. It feels high-quality, but is less breathable than the organic cotton styles.
But the fit just didn't work for me. Even though I have pretty muscular glutes, this style flares out too much on the cheeks, making it fit too loosely on the backside (even though the size fits just fine everywhere else). I can't be sure, but it might be a great fit for anyone with more curves.
---
How long do Thinx last? (And how to make them last longer)
According to Thinx, their underwear are expected to last 40 washes, which they say is about 2 years – but I see no reason why they shouldn't last longer.
I've been using my oldest pairs for about a year, and I see no signs of wear.
I have enough of a collection to wear one or two pairs each day of my period, and wash them all together at the end. So each pair only gets washed about once a month.
You certainly could put Thinx in with your regular underwear rotation, too. As I mentioned above, my favorite styles feel indistinguishable from normal underwear, so they would make a great replacement for daily panty liners.
Bottom line: How long your Thinx will last depends on how you care for them.
Here are some tips for how to keep them in better shape for longer, get more for your money, and save energy doing laundry. (Really, these tips apply to everything you wash, but especially delicates.)
Don't use fabric softener or bleach. So I wash my Thinx with athletic wear, or anything else that shouldn't have fabric softener. (When I do use fabric softener, this is the best eco-friendly option I've found.)
Wash your Thinx in cold water – heat breaks down elastic more quickly; cold water keeps clothes in better shape longer. (And it's a great energy saver!)
Use the delicate cycle. It's less likely to stretch out the fabric.
Wash Thinx in laundry bags (AKA lingerie bags). This is another way to keep things more protected, and less likely to be stretched or pulled in the washing machine.

I use these bags for anything even remotely delicate. For a practically zero-waste detergent, I use TruEarth strips for everything, including my Thinx. (More about both in this review.)
Line dry your Thinx; don't put them in the dryer. Just like hot water, hot air damages elastic and makes everything fall apart more quickly.
Thinx also says not to iron their underwear (but there was already zero chance of that happening in my world).
---
Traveling with Thinx
Something you wash and reuse is never going to be as convenient as something you use once and throw away, especially while traveling.
But it's totally possible to travel with Thinx: When I'm traveling, I rinse mine out in the sink (trying to only rinse the crotch, to reduce drying time), let them dry as much as possible overnight, and store them all in a laundry bag that I can throw directly in the wash whenever I get to a machine.
Of course it takes a little more planning than disposables, but I think we're just going to have to get used to that kind of change in order to stop trashing the planet.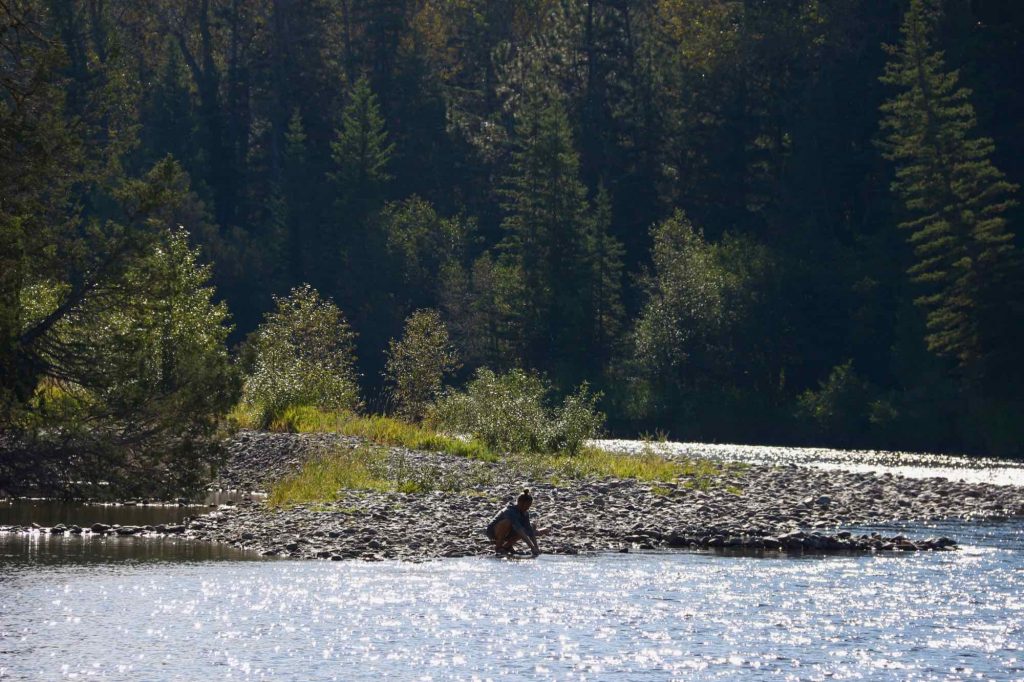 ---
International Shipping & Thinx Alternatives:
While they're based in New York City, Thinx does ship abroad. However, I've heard delivery can take a couple of weeks (especially in pandemic times).
And of course, shipping small orders from across an ocean isn't the most efficient option.
But luckily Thinx isn't the only period underwear brand out there. I've looked into the alternatives: While most are still based in North America, a few brands are more local for my readers based in Europe or elsewhere: ModiBodi is Australian, and Wuka is from the UK.
To me, the most tempting Thinx alternatives are two that are both certified B Corps: Saalt (which also ships from the US) and Aisle (a Canadian brand formerly called "Lunapads"). Saalt has more elegant, lacy designs, while Aisle is much more basic.
Wasn't there some controversy about Thinx?
It's worth mentioning that Thinx has had some controversy revolving around their former CEO. She was accused of everything from sexual harassment to just being absurdly difficult.
That came to a head in 2017, and Thinx now has different leadership. Based on what I've read and on my personal experience working with the brand, it's a very different company now.
Beyond that, here's why I think Thinx stands above other brands:
Better customer service: Unlike most brands, Thinx offers free refunds for 60 days from your purchase. Most other brands don't have anything close to this: They give you only 30 days at the most, make you pay return shipping, or just don't allow any returns, exchanges or refunds. (And depending on where you are in your cycle, that might not even give you the chance to use them.)
But it's understandable to feel non-committal about trying period underwear for the first time, as I did – they feel like a weird idea, and they're not exactly an inexpensive investment.
And they really are "refunds," not "returns." If you decide they're not for you, Thinx doesn't make you actually return anything. Instead, you just click a couple of buttons to explain why you didn't like them, and choose either a full refund or a replacement in a different size or style. (And Thinx suggests that you donate your pair, give them to a friend, or find another use for them.)
For obvious reasons, they don't exactly advertise this possibility, but it's good to know you really can try them risk-free. (And I think most people aren't going to take advantage. Right? Right.)
Thinx are available to more people:

Thinx comes in sizes from XXS to 3XL – a wider size range than any other brand I've found.

UPDATE: Thinx has now expanded and redesigned their plus sizes – with a new fit and sizes up to 4XL.

They make a version of their period underwear for teens and tweens, called Thinx BTWN (which I wish had been available when I first got my period!), and a line designed for bladder leaks, called Speax.

And they recently launched a more affordable line, Thinx For All, which is available in some Target stores and online. It's more limited, with just three basic styles in black and gray, but they're all organic cotton.
They keep their philanthropy close to home: A lot of other period underwear brands partner with organizations and charities to donate pairs to women in (usually) Africa. Instead, Thinx partners with the Boys & Girls Club of America. After all, a lot of people have trouble paying for period products in the US, too. (We do still have a tampon tax, after all. And paying for more sustainable, reusable period products, which cost less in the long run, but have a higher up-front cost, is even tougher.)
I have no problem with international philanthropy when it's done well, but the most sustainable way to help a community is often to help your own community. When companies donate things abroad, it's often well-meaning, but not well thought-out.
(Why? It may be harder to follow-up with program leaders in other countries. The donor company might not find out what's working, or what's most needed, and when, and where. Or, unfortunately, the brands doing the "helping" might not have even asked anyone what they need. They just decided how they're going to help, sent a shipment, and put a picture of their "charity" on their website, while the products not only won't solve the needs of the people being helped, but they'll just end up in the trash.)
In short: Supporting the Boys & Girls Club is less flashy, but it's likely more helpful and more sustainable.
As usual, I've tried to make this review as complete as possible – but if you have questions about anything, leave them in the comments below and I'll answer as best I can!
(As a brand ambassador, I also have a pretty direct line with the Thinx design team, so if you have specific questions, I should be able to get them answered, or get your feedback to right people.)
Remember, if you decide to try any Thinx styles you'll save $10 off your order total by clicking through my Thinx discount page! (Just make sure you see "Leader discount" on the check-out page.)
---
This page includes some affiliate links. These recommendations for carefully chosen companies and products let me earn a commission if you decide to buy anything through them – at no additional cost to you! For more info, please see my Privacy Policy. Thank you for your support!