This post contains affiliate links; see my privacy policy for details.
This is my detailed review of The Earthling Co. shampoo and conditioner bars, and a comparison with another well-known, plastic-free shampoo option – HiBAR.
It's been exactly one year since I published my first shampoo bar review. (Which was actually the first of all my sustainable product reviews!) While I've added a few brands to my original review, none had swayed me from my favorite – until this spring.
So I'm declaring a new winner in my ongoing battle for the title of Best Shampoo Bar. And the award goes to… The Earthling Co.!
[Want more? Here's my 2023 review of Viori shampoo bars – the first brand that might actually be tied with Earthling, in my book.]
What's to love about Earthling shampoo bars? They smell great, lather up a storm, are reasonably priced, completely plastic-free, vegan, carbon-neutral…
Blah, blah, blah.
I could go on, but first let me say that none of those sustainability credentials – or even my thoughts on the actual product – are why I'm calling Earthling's The Best shampoo and conditioner bars.
I think they're "The Best" because – after a year of trying – Earthling Co.'s bars are the ones that have persuaded more of my friends and family to switch from bottles to shampoo and conditioner bars.
Speaking of friends & family, check out my very first gift guide, with my favorite, most gift-worthy ideas from small, sustainable companies, including Earthling Co.!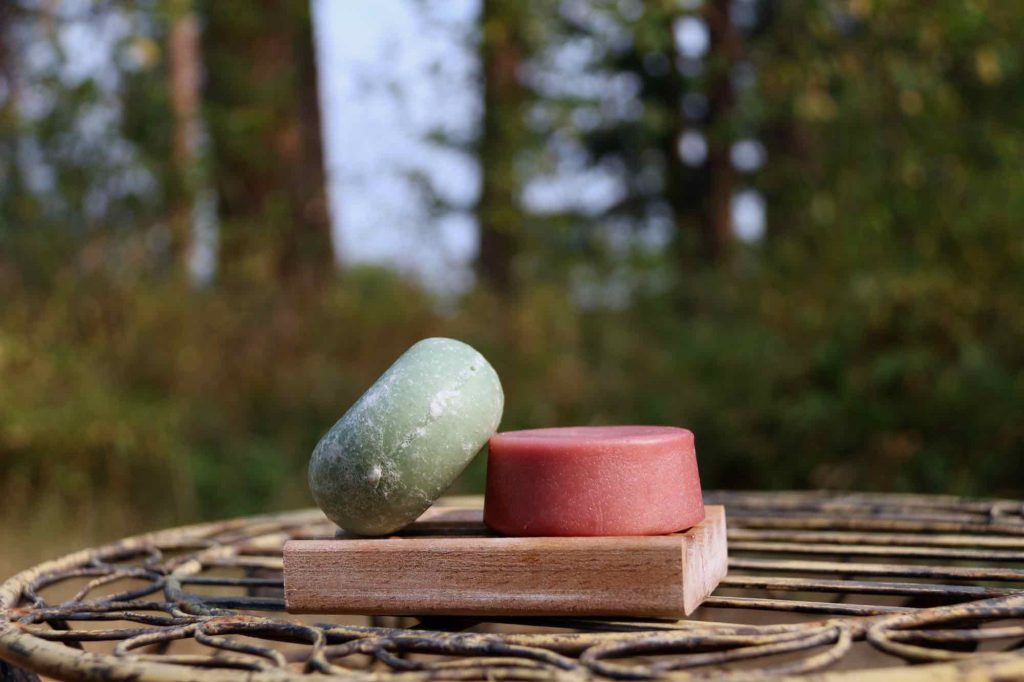 You can use any link in this post for 15% off at The Earthling Co.!
NOTE: In the previous version of this review, I shared a discount code (tiltedmap15) for 15% off. THAT DISCOUNT CODE IS NO LONGER VALID! However, you'll still get the same Earthling Co. discount automatically by clicking through any link here.
A year of going Plastic-Free! (and dragging my friends along with me)
Let me start at the beginning: It was spring of 2020, and I still considered myself pretty much exclusively a travel blogger. But since I couldn't write much about travel at the time, I decided, while in quarantine, to try writing about plastic-free products. (I do have a master's in Sustainable Business & Energy, so it wasn't that far-fetched, as 2020 career pivots go.)
So I started testing the waters as a plastic-free product reviewer.
And HiBAR's little, green, cone-shaped, shampoo bar was my gateway drug.
I loved everything about it: The beautiful packaging. The fresh, citrusy smelling suds. The fact that my hair looked great without using anything from a plastic bottle.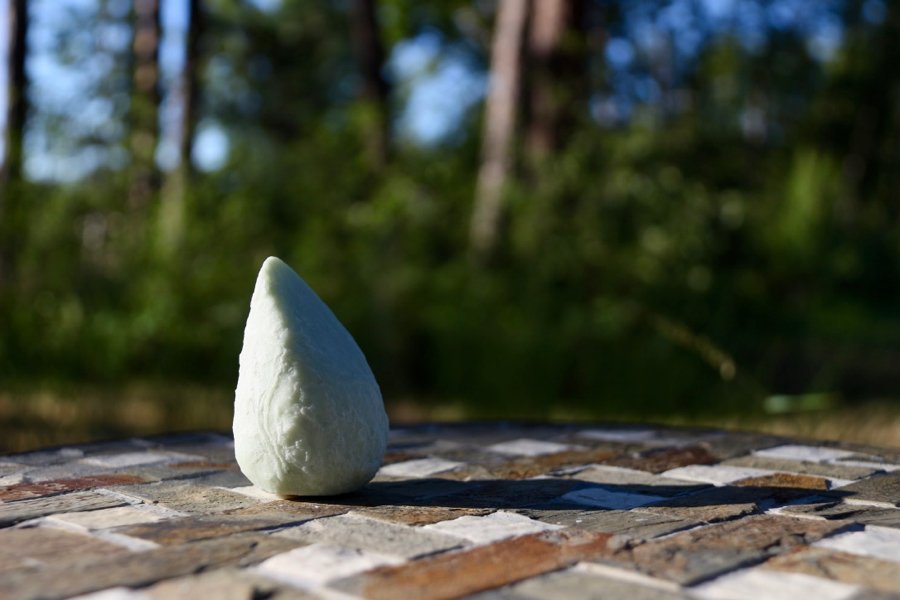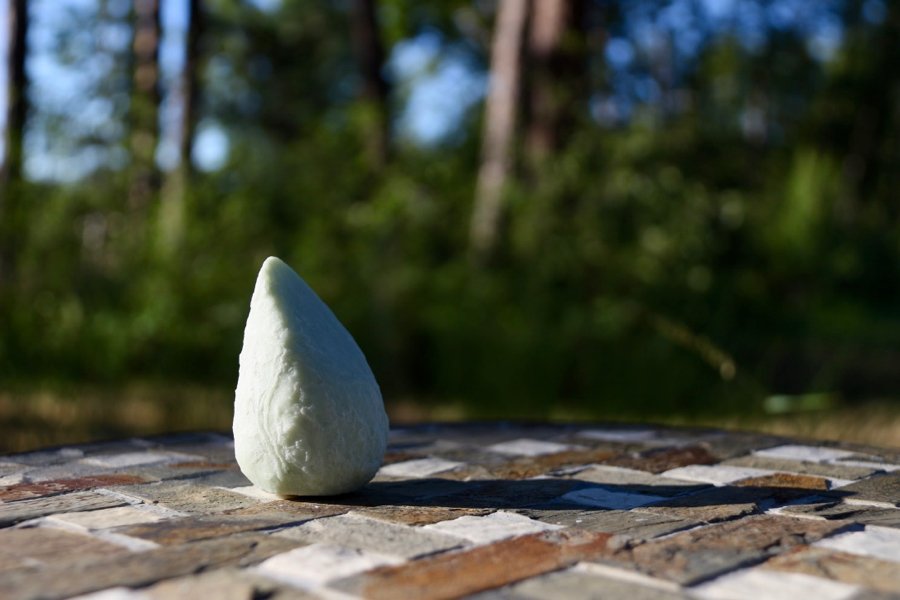 After trying other brands (including Ethique, byHumankind, 100 Senses, Habitat Botanicals and others) and being mostly underwhelmed (especially in the conditioner bar category), I wrote a blog post reviewing them. And I went on evangelizing for HiBAR in real life, starting with my cousin Mary in Maui.
Her super thick hair soaks up lots of Hawaiian sun and salt water, and she told me she had trouble finding shampoos and conditioners that were moisturizing enough (bottle or no bottle).
"I know EXACTLY WHAT YOU NEED!" I said, and confidently sent her a HiBAR Moisturize set.
Mary shares my hatred of plastic and my zero-waste ambitions, so I thought it would be a slam-dunk.
But she was… Not impressed. (I believe she used the phrase, "What's the point?")
She said the HiBAR shampoo didn't lather well. (I thought it did.)
She said the conditioner bar didn't transfer much product to her hair. (I thought it totally did!)
Instead of giving up, I tried again. This time, I sent her The Earthling Co. shampoo and conditioner bars – the only other brand I'd tested that I liked as much as HiBAR.
So you can imagine my satisfaction when I saw this message:


I've since sold several other real-life friends on Earthling Co. bars, and a year into this plastic-free project, after a whole mess of product reviews, here's what I've finally learned: No matter how much research I do, no matter how many things I test, not everyone will like what I like.
That might sound obvious, but it took me a few failed conversions to drive it home.
[Related: If you really, really can't get on board the shampoo bar train, I recently reviewed a new plastic-free option: concentrated shampoo and conditioner in aluminum packaging.)
---
Full Review: Earthling Co. vs HiBAR Shampoo & Conditioner Bars
Even though I've accepted that you might completely disagree with my assessment, I can't help but at least try to keep you from buying more unsatisfactory stuff that will just sit in your medicine cabinet unfinished. So here are some crowd-sourced details on the differences between my two favorite bar brands, HiBAR and Earthling Co.:
Head to Head (Scents, Formulas & the Basics)
Last Year's Champ: Minnesota-based HiBAR makes four different formulas for different hair types: Moisturize, Volumize, Maintain, and Soothe. (I've tried them all except Soothe. Maintain is the one I'd order again – a basic, cleansing classic.) They all have a light, citrusy scent that I love, and the Moisturize bars come in a fragrance-free option.
Stats: 100% plastic-free, mostly vegan, no animal testing, gluten-free.
The Challenger: Nevada-based The Earthling Co. makes just one formula each for shampoo and conditioner, with six scent options (plus unscented).
Stats: 100% plastic-free, vegan, no animal testing, gluten-free, member of 1% For The Planet, certified carbon-neutral.
The Match-up: I think Earthling's conditioner is most similar to HiBAR's Moisturize formula, but a little less heavy-feeling. Their shampoo feels like something between HiBAR's Maintain and Moisturize formulas.
Related: HiBAR now makes plastic-free face wash bars, too! I reviewed them in another post, along with a few other brands.
Earthling Co. vs HiBAR: Shampoo Bar Comparison
Mary basically condensed this review of the Earthling Co. bars into one message:


I agree with everything she said, except that I thought "the other brand" I made her try (HiBAR) was just as good! (However, I did send her HiBAR's Moisturize formula – because of her salt water hair issues – and it doesn't lather quite as easily as their Maintain shampoo.)
And the Earthling shampoo bars do lather really well (better than any of the others I've tried), making them really quick and easy to use.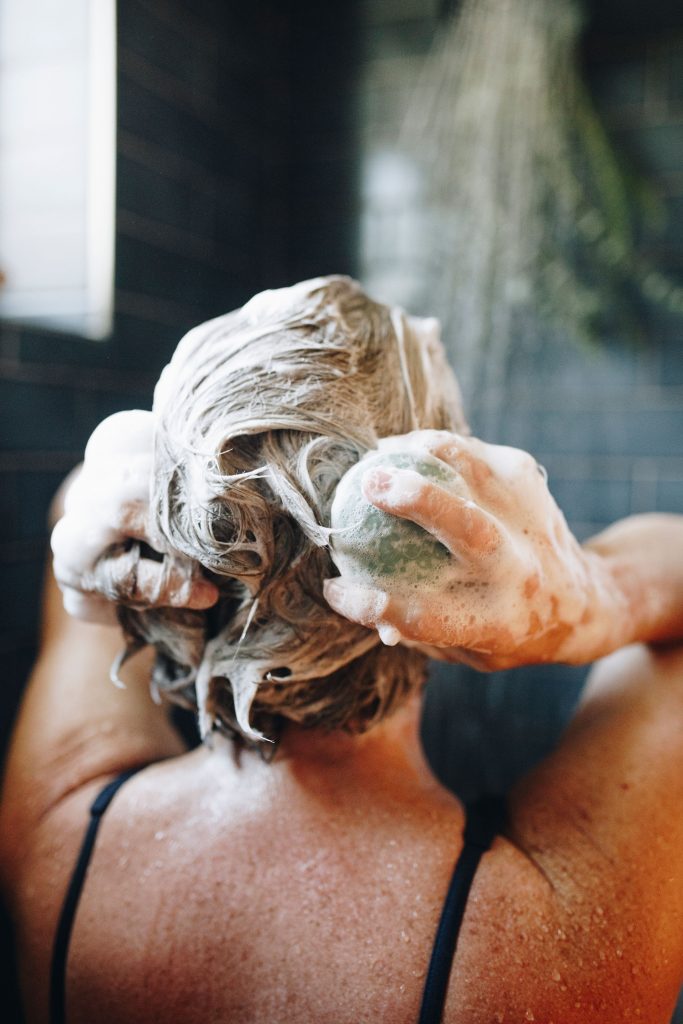 Mary's "amazing" smelling Earthling bars were the Vanilla Coconut scent, which I also really like. It's a sweet, warm, tropical scent. I'm also a big fan of the bright, fruity Citrus Sun scent, and the strongly minty Simple Fresh. But with six scents, there's something for everyone! (Plus an unscented option.)
If you're looking for a dude's perspective, here it is:


(For the record, shampoo bars are definitely all gender-neutral, but it never hurts to know they're guy-approved, too.)
Earthling Co. vs HiBAR: Conditioner Bar Comparison
After trying at least half a dozen brands, I can say confidently that most conditioner bars are really unsatisfying. You wet them down and rub them through your wet hair over and over and… barely feel any product on your strands. (As Mary said about her HiBAR.)
But I don't have any of those usual complaints about HiBAR. For me, HiBAR was better and easier to use than most brands – but I do think Earthling's conditioner bar, is in a class of its own. It feels richer and thicker than even a liquid conditioner. (Which makes sense, if you think about it – a solid conditioner doesn't have the extra water of liquid conditioners.)
It's easy to use, rich and moisturizing, without being as heavy as HiBAR's Moisturize conditioner, which weighs my hair down a little bit. But the Earthling bars still leave it intensely smooth and shiny.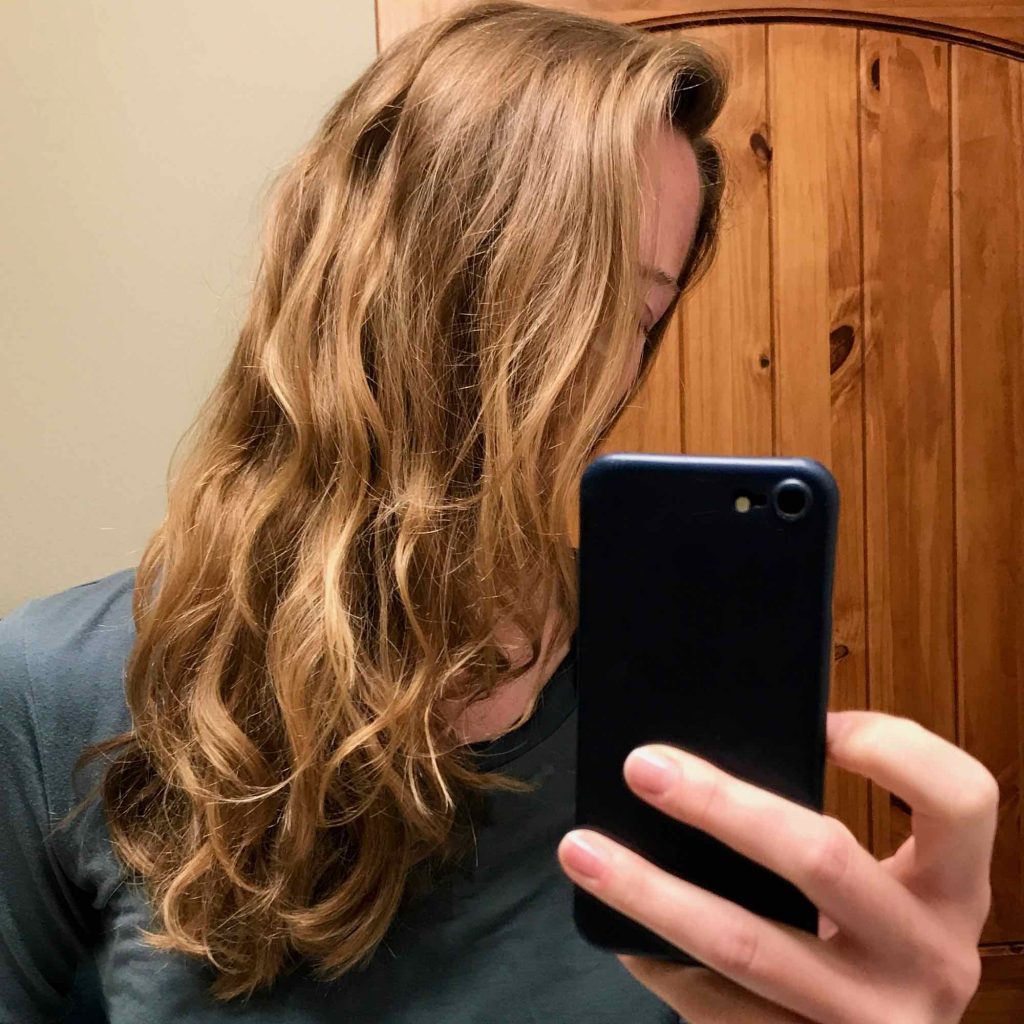 If you're specifically looking for a very light conditioner, you might want to try HiBAR's Volumize or Maintain bars – but I do find them harder to apply than the Moisturize conditioner formula, or the all-star Earthling Co. conditioner.
Ingredient Comparison
The ingredients in Earthling's shampoo and conditioner bars are almost identical to HiBAR's – with the major exception that Earthling Co. uses a lot of organic ingredients, while HiBAR does not.
But the similarities just highlight how small differences in formulas can make a big difference in the product. You can't always read a label and know whether something is going to work for you (or for someone else).
Both Earthling Co. and HiBAR meet these standards (which I consider the bare minimum for sustainable beauty products):
Free of parabens, silicones, fillers, phthalates, preservatives, and sulfates (including SLS, or sodium lauryl sulfate, a known skin irritant that's in lots of products to create foam).
Cruelty-free. (Meaning they don't test on animals.)
Vegan. (Except for HiBAR's Maintain and Soothe bars, which contain traces of honey. And some of Earthling's other products contain beeswax, but their hair care products are vegan.)
100% plastic-free, down to their paper-based packing tape, and printed with plant-based ink. (Earthling Co. says their recycled paper packaging is actually home compostable, too.)
But that same list applies to almost every other product I've reviewed!
So here are what I see as the biggest differences between HiBAR and Earthling Co., beyond the actual bars:
Where HiBAR beats Earthling Co: Being Pretty
I don't mean that to sound too dismissive – HiBAR deserves credit for just being so darn good-looking, both in terms of packaging and the unique tree-shaped design of their bars, which stand up tall in your shower.
Based on presentation alone, HiBAR might make a better gift than Earthling bars, simply because their packaging and bar design are so visually unique and stunning. Unless the person you give HiBAR to hates it. Then, not such a great gift. But HiBAR is still one of my favorite shampoo bars, so I don't think that's too likely. (Just don't give it to my cousins.)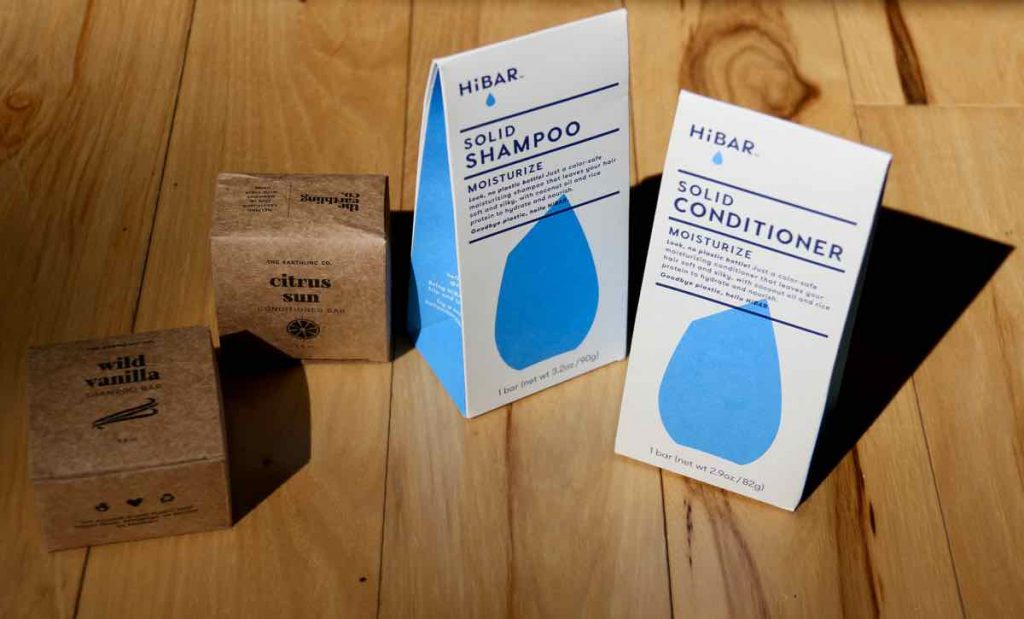 Where The Earthling Co. beats HiBAR: Sustainability Credentials
This is what should tip the scales in favor of Earthling, if you're still not sure where to start.
In addition to Earthling Co. using mostly organic ingredients where possible (meaning, for their plant-based ingredients), they have two meaningful certifications that HiBAR lacks:
Earthling Co. has always offset all carbon emissions from their shipping, plus now they've also become a certified carbon-neutral company through Climate Neutral! (A very well-respected certification. They're joining some of my favorite, famously-sustainable brands, like Allbirds shoes, and Wolven yoga & athletic wear.)
Here's the logo to look for:

A note about shipping: Yes, Earthling Co. does ship globally, but all orders ship from their HQ in Reno, Nevada, USA. Sending small packages around the world is pretty inefficient, but if you can't find a local brand you like, at least all shipping emissions from Earthling are carbon-offset.
Earthling is also a member of 1% For The Planet, another badge I always look for. It's easy to check: Like with Climate Neutral, almost every company that's a member puts this logo in the footer of their website: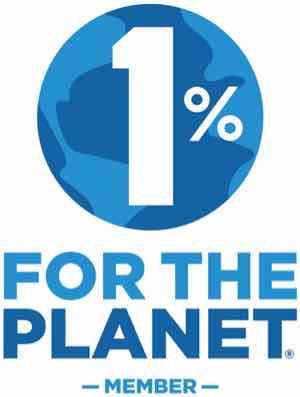 That means Earthling Co. donates 1% of their sales to environmental non-profits. (That's 1% of gross revenue, not just 1% of profit after expenses.) There's more about how it works here, and you can search for companies that are members here.
Lots of companies participate, including Earth Hero, and some that are more surprising – everything from banks to breweries, and other products I recommend, like these purifying water bottles that I'll be reviewing soon, and my absolute favorite (and sustainable) chocolate company.
---
One More Lesson Learned for Going "Zero-Waste"
In addition to the earth-shattering idea that not everyone agrees with me, this latest round of testing has made one more idea clear.
For anyone else working toward plastic-free: Don't stop at the first eco-friendly version of a product you try.
It takes experimentation to find better, more sustainable products that use less plastic and that you actually like. They might not be the first ones you try (or even the ones your favorite blogger tries).
Have you ever tried a liquid shampoo or conditioner that you just didn't like? Probably, but did you conclude that the problem was the fact that it was liquid? Probably not.
So if you try one shampoo bar brand and aren't convinced, try another! (But first, give it at least a week or two. Your scalp might need time to adjust to the more natural formulas that most good bars use.)
Remember, I've been at this for a year, officially. (At least I've been writing about it for a year.) Previously, I'd occasionally picked up shampoo bars from health food stores, but was always disappointed. So even without counting those initial failures, but counting brands and individual formulas, I've tested dozens of shampoo and conditioner bars.
Getting rid of the plastic in our routines is a process, so don't expect it to be perfect as soon as you start. (If you check out my entire work-in-progress, less-plastic routine, you'll notice the imperfection!)
Have you tried shampoo bars from either The Earthling Co. or HiBAR? Or another brand that you love (or hate)?
If so, PLEASE let me know what you think! I'm truly, unreasonably curious.
---
Remember, any link in this article will automatically apply a discount of 15% off on anything from The Earthling Co.! (Along with hair care, they also make other skin care bars, and kitchen supplies.)
And if you try HiBAR, you can use the discount code TILTEDMAP10 for 10% off when you order from Earth Hero.
Shopping Options:
Earthling Co.'s products are only available directly through their website.
HiBAR's website is here, but otherwise I link to Earth Hero and suggest ordering HiBAR from them, because they're one of the best sustainable retailers on the web.
(Why do I say so? Like Earthling Co., Earth Hero is certified carbon neutral, a member of 1% For The Planet, and ships completely plastic-free. Plus they're a B Corp. Very few companies meet all those standards.)
Another good option is to order HiBAR from Grove Collaborative, a certified B Corp retailer that's working toward having zero plastic packaging in any of the products they sell by 2025.
Note: It's because of those sustainability practices that I'm an affiliate of Earth Hero, as well as The Earthling Co. and Grove, and can offer discounts for the first two! Ordering through these links will let me earn a commission from your purchase – at no extra cost to you (actually, quite the opposite!). That's really all there is to know, but for details, see my privacy policy.
Want more shampoo bar options?
Here's my 2023 review of Viori shampoo bars (the first brand that might actually be tied with Earthling, in my book), plus several other brands I've reviewed and compared.
---
This page includes some affiliate links. These recommendations for carefully chosen companies and products let me earn a commission if you decide to buy anything through them – at no additional cost to you! For more info, please see my Privacy Policy. Thank you for your support!